Planning ahead is one of the easiest ways in which to stay healthy. Busy working days means that you might get less chance...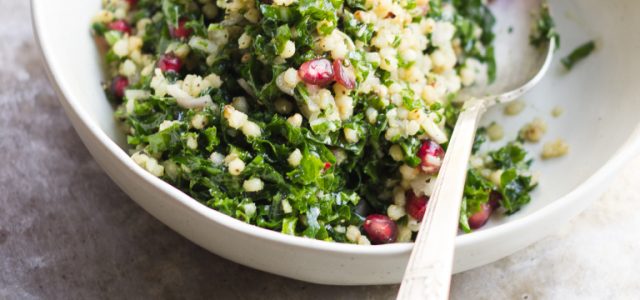 Planning ahead is one of the easiest ways in which to stay healthy. Busy working days means that you might get less chance to think about what you're eating and when lunchtime rolls around, you're more likely to go for convenience above nutrition. What if there were another way? By paying closer attention to the food you eat and using your weekends to plan ahead, you can formulate a healthy eating plan to help you get through the day. And where should you start? These recipes are a great way to go and, thanks to their easy steps, they can be whipped up in a flash!
Soup is one of the easiest options when it comes to planning ahead and if you want to go healthy with your meal, this chickpea farro version is the ultimate option. Loaded with fresh tomato sauce and packed full of iron rich spinach, this meal will help to fuel your body's engine, no matter how much you have going on. Try making a larger batch of the stuff and keeping it in your freezer; healthy food can be yours within a matter of minutes!
Want a taste of Japan without loading up on the noodles? This miso zucchini ramen ought to do the trick. Finished off with a few hard boiled eggs, a handful of bok choy and spiralized zucchini, the recipe is as healthy as it is tasty and it isn't likely to last for very long. If you want to bulk up the recipe for an evening meal, you can try adding in half the quantity of zucchini as egg noodles; it's up to you to adapt it to meet your needs!
Fresh greens are one way to go but if you're sick of regular salad and want to try something new, it pays to get out of your cooking comfort zone. A tabbouleh is a great alternative to the traditional salad and will help to keep you feeling fuller for longer, too. This winter take on the recipe serves up piles of healthy grains, lashings of homemade sauce and stacks full of crunchy kale. One bite of this and you might never go back to "normal" salad again!
Sometimes, only the classic dishes will do and when you're trying to stay healthy, all you need to do is adapt the original recipe. This garlic and shrimp caesar salad is every bit as good as the original without piling on the extra calories! Cutting down on the cheese and including an updated dressing, the salad holds back on the fat, allowing you to stay on the healthy straight and narrow while enjoying something that tastes great. Lunch is served!
Love waffles? Want to eat more lean protein? This turkey waffle sandwich will see you right. Combining brie, green apple, spinach and turkey, the sandwich is one of the healthiest out there and can easily be whipped up in advance. Thanks to its adaptability, the recipe can be easily changed and altered to meet your needs; whatever you say goes.