Making the most out of your working day is all about getting sufficient rest the night before. With so many extra activities and events...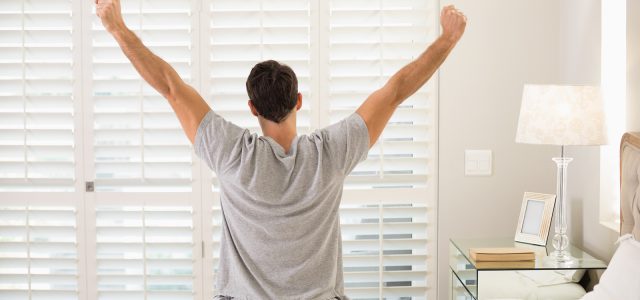 Making the most out of your working day is all about getting sufficient rest the night before. With so many extra activities and events taking up your time, however, you can still end up feeling exhausted the following day, regardless of the fact if you got enough sleep or not. Feeling sufficiently rested is about the lifestyle choices that you make and by leading a more mindful way of life, you can help to boost your body's resting power and make the most out of every waking minute. Are you ready to feel wide awake, even on those early mornings? It's all about your lifestyle.
Avoid Stimulants Before You Sleep
The foods and drink that you consume directly before you go to bed can have a huge impact on your ability to sufficiently rest during the night. If you're finding it difficult to fall asleep each night, it might be worth taking a look at your current diet and making a few tweaks here and there. Consuming things like coffee, red wine and chocolate before you go to bed might interfere with your digestive system and make it more difficult for you to drift off. Try to eliminate these kinds of foods from at least 6pm to avoid staying up all night.
Empty Your Bladder Before You Sleep
There are a whole range of different things that can wreak havoc with your body's ability to switch off and if you want to boost your chances of feeling energized in the morning, it pays to adapt your routine. Emptying your bladder before you go to sleep means that you will be much less likely to wake up in the middle of the night in order to relieve yourself. The longer you can sleep without interruption, the better you will feel the next day!
Gently Exercise In The Morning
You've gone to bed earlier and cut out stimulants from your diet but you still struggle to feel fully awake in the morning. What can you do next? It turns out, exercise might be the best cure. Lightly working out your body can help to boost the flow of oxygenated blood around your body, helping you to feel more alert and energized. A quick 20 minute jog can be all that it takes to feel at your very best; you don't have to push yourself too hard to feel the effects.
Give Yourself Something To Look Forward To
Waking up with a clear purpose for the day ahead is a great way to refocus your mind and make the most out of your morning. If you want to feel more energized earlier on, it's worth giving yourself something to look forward to just after you wake up. Starting your day with a special breakfast or stopping for a coffee on the way to work can help to give your morning a little more purpose and get you focusing earlier on. The happier you feel, the more energized that you will become!