Every few months, a new diet rears its head, promising to be the most effective, most fast and most easy choice out there. While...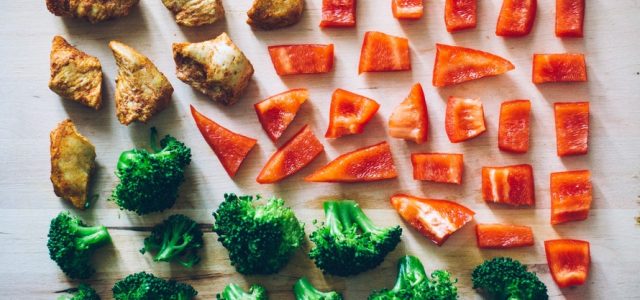 Every few months, a new diet rears its head, promising to be the most effective, most fast and most easy choice out there. While diet plans can gain their followers, the proof is always only in the pudding and even if you have the highest hopes for your new eating habits, they might not always work out like you had hoped they would. In order for a diet to be successful, it has to follow a certain structure. Asking yourself the following questions can really help to determine whether your new diet is going to work or rather, if it's simply going to become another eating plan gone wrong.
How Often Do You Feel Full?
Healthy diets involve eating when you feel hungry and stopping as soon as you feel full; it's as simple as that. Unfortunately, so many diets out there restrict your natural eating patterns, making it all but impossible for you to keep them up for long periods of time. Whatever kind of diet you're following, you need to make sure you're listening to your body's basic instincts and feeding yourself when hunger calls. Cutting calories might work in the short term but ultimately, it's only going to do your body harm.
How Balanced Are Your Meals?
In order to give your body what it really needs, you need to ensure you're getting your fill of fiber, protein, whole grain carbs and healthy fats throughout the day. The perfect combination of all the food groups can give you exactly the kind of energy boost you need to keep going but unfortunately, many modern diets shrink the proper intake you need. If your diet is cutting out or reducing your intake of a particular food group, it's best to give it up. You need a proper balance of nutrients in order to function at your best.
How Often Do You Drink Your Meals?
Juice-based diets might be incredibly popular, but that doesn't mean they're doing your body any good. If you're drinking any of your meals, you need to pay serious attention to what you're taking in and how often you're consuming your food in this way. If drinks are loaded with sugar or weight loss chemicals, they're not going to be doing your body any good, especially if consumed en masse. While drinking a smoothie or juice from time to time is ok, you shouldn't be using juices to replace meals entirely. You might shed the weight at first but soon, you will become over tired and burned out, turning to high energy foods to make up for it.
How Often Do You Eat Out?
Dining at restaurants is a great way of enjoying food and while you might not do it every week, it can help you kick back and try something new. If your diet is causing you to avoid all kinds of restaurants, however, it could be a sign that your eating habits have taken a turn for the worse. Restrictive eating plans are bad for your wellbeing and in order for a diet to really work, it has to fit into your lifestyle. Choose lean proteins and vegetables at restaurants to stay on the healthy side, but don't cut out eating out entirely.
How Do You Feel?
The most important marker of a healthy diet is how you feel everyday. If you go about your business feeling energized, satisfied, happy and focused, the chances are that you're eating the right things. If, however, your energy levels are lagging and you're struggling to stay focused, it might be time to take a serious look at what you're taking in. Negative feelings like this will make it harder to go about your daily life, affecting almost everything that you do.
How Long Could You Eat Like This?
Crash diets might be effective at first, but they're not likely to last for a very long time. Cutting out major foods simply isn't sustainable and after a few weeks, you will probably find it hard to carry on with the diet. If you can't see yourself keeping up a diet for more than a month or two, it could be time to call it a day. Ideally, you should create an eating plan that you can see fitting into your lifestyle for good. It's a permanent change, not something to pick up and leave when you please.