When you make dietary choices that you know aren't your strongest ones, you feel guilt. Guilt relates to your perceptions of self. There's a...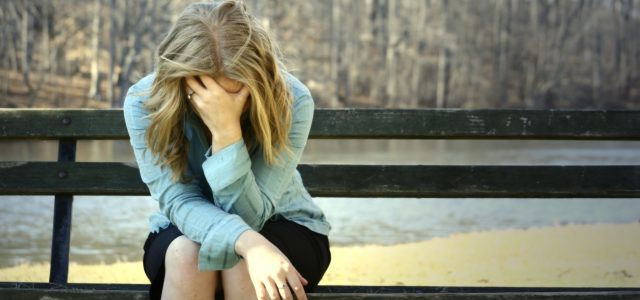 When you make dietary choices that you know aren't your strongest ones, you feel guilt. Guilt relates to your perceptions of self. There's a degree of healthiness to guilt in this case. If you didn't feel some guilt, you may never govern your intake, which could be dangerous. I would just eat nothing but doughnuts without guilt.
There's a slippery slope to guilt, in the form of shame. In shame, we are concerned about how others view us. The standard backlash to shame is looking for ways to feel pride, but I would suggest we leave both out of this equation. Pride is only one mistake away from feeling shame. Avoid both.
Shame and pride are never going to motivate you to make better dietary choices in the long run. In fact, they may reinforce making worse ones.
Here's why shame and pride don't work in nutrition and what you can do instead.
How shame fits into the cycle
The best models we have for understanding why we repeatedly engage in poor food choices are from what we know about addiction. Not a perfect metaphor, it's an illustration that works well.
As a result of bad choices, a person feels a guilt, which turns into shame. These feelings in some folks can dissipate. For others of us, they grow into deeper feelings of separation. This can morph into depression or worthlessness, especially if the shame is reinforced by outside forces.
In simple terms, that pit of low self-worth becomes the springboard to make poor choices again. In the case of food, this means returning to the choices which bring the most joy, at least initially. This, in time, leads back to shame, and the cycle spins again.
Inside versus Outside
In the long run, all shame started from somewhere outside of us. We are taught to feel shame and pride at some point in our development. As adults, the only one of these two we can control is the one inside our heads. Haters gonna hate.
Shame from the outside comes in many forms, from the obvious like, "Are you gonna eat that?" to the less obvious or indirect, like a sideways glance at our food choices.
Although others can try to shame us, we are the only ones who can control how we react to our feelings.
What you can do instead
The truth is you probably won't be able to control your feelings. I can tell you not to feel something, but if those feelings come up, they come up. Better you learn to live with them, learn how to redirect your attention.
If you listen to Andy Puddicombe from the Headspace group, he compares your feelings to a storm outside. You can stand in the rain or you can watch from inside, behind glass.
These thre steps may serve work better.
Acknowledge your feelings. Do it out loud if it helps you. I feel shame. Eastern meditation practices of noting one's emotions teach us to get super specific about those feelings, where they live. This process of noting can turn consuming thoughts or feelings into observations, putting some distance between you and your feelings.
Forgive yourself. You're going to make dietary choices you wish you hadn't. The sooner you can move on, the better.
Get curious. There is a grocery store of interesting, healthier choices you try. If there is an offensive food you are trying to keep out of your shopping cart, focusing on the new and interesting will help you move on from what you can't have.
Applying shame and pride to your food intake is a dangerous path. Better that you find ways to leave out both, taking a more emotionally mature approach to your food choices. The sooner you start identifying these emotions, the sooner you can start addressing them in positive ways.
Food is fuel, but for humans, it's so much more than that. It's sharing. It's sensations. It's history. Enjoying food shouldn't reflect our self-worth. It doesn't.
Refuse to play along.