The weight loss process is something that many of us would rather skip. While getting into shape and improving your health can only lead...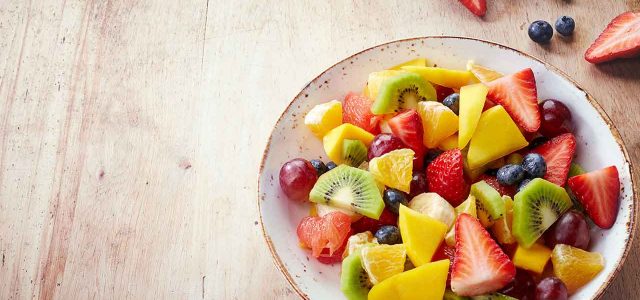 The weight loss process is something that many of us would rather skip. While getting into shape and improving your health can only lead to good things, dieting is filled with so many potential pitfalls that keeping it up can feel like a job in itself. With so much out there about losing weight, getting your hands on the right kind of information can be a very real struggle indeed and if you're fed up of all the conflicting insight, you're probably not alone. There is, however, some data out there that simply isn't right and if you're not sure what to believe, try not to get drawn into these weight loss myths.
The Less You Eat, The Less You Weigh
While cutting down on your eating habits can help to give your weight loss journey a healthy kick in the right direction, going to extreme measures can actually have the opposite effect on your health. In order to give your body the kind of energy it needs to keep going, you need to supply it with a balanced mix of calories throughout the day, looking to healthy sources as a way of doing so. Getting a good breakfast, lunch and dinner can help to keep your metabolism going, making your body much more efficient at using up energy. You still need to feed yourself in order to healthily lose weight.
You Can't Treat Yourself
So many people appear to follow such perfect diets that it can be hard not to feel like you have to do the same. While indulging in your favorite snacks and drinks can counteract your weight loss plans, there's no reason why you can't treat yourself very occasionally as you lose weight. Try giving yourself one day a week on which you allow yourself a little bit more breathing room in your diet. You don't have to go overboard on your eating but by avoiding going cold turkey, you will be able to keep your food cravings in check.
Carbs Are A No-Go
Carbohydrates have been the enemy for so long that including them in your diet can feel like a very counteractive thing to do. In fact, carbs in themselves aren't bad to eat, as long as you choose the right kind of variety. Eating whole meal varieties and whole grains can give your body a much needed energy boost while helping you to lose weight in the process. These kinds of foods can help you to feel fuller for longer, too, making it easier for you to avoid temptation in between meals.
You Have To Eat Low Fat
Diets have reached such a hype status that practically every product out there comes with a low fat alternative. Choosing a low fat variety of your favorite food might seem like the right thing to do but in fact, doing so can only fill your body with other unnecessary things. Many low fat products compensate by adding in piles of extra sugar or artificial sweeteners, which can have just as negative an effect on your body. When you go shopping, try reading all of the nutrition labels before you buy. That way, you can be assured that you're not eating anything that will set your diet back.