The question answers itself, in the same way, a second hit rebrands a one hit wonder. According to Wareable, the Whoop band will soon...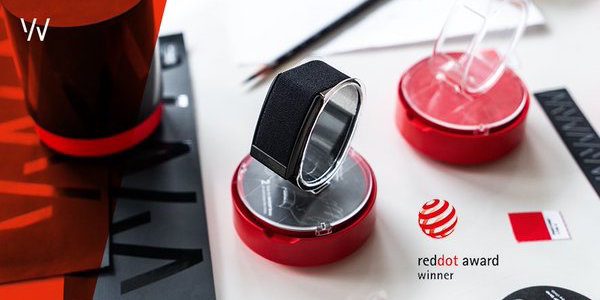 The question answers itself, in the same way, a second hit rebrands a one hit wonder.
According to Wareable, the Whoop band will soon be made available (pre-order now for December delivery) to the common consumer. Prior to this, it was only worn by professional athletes.
Who, you ask? Why just a couple of little outfits known like the NBA, the NFL, Premier Football leagues in the UK and about two dozen Olympic athletes training for Rio. No biggie, right?
Whoop 2.0 isn't your typical fitness tracker. It offers robust results from a company made up of very smart people. There's just one thing…
Not Your Typical Fitness Tracker
Yeah, me too. I rolled my eyes when I first read about what I assumed was yet-another-fitness-band. Celebrity endorsements aside, what I wanted to know was what would this band do that a dozen other bands aren't already doing?
Let's start with battery time. It's 36 hours on one charge, but Whoop doesn't ever need to come off your arm. The battery pack slides over the device to recharge right on your arm.
It also tracks a host of fitness data, heart rate (HR), HR variability, ambient temperature, 3D motion, on/off wrist activity, sleep, runs 24/7, helps with programming, manages overtraining, and oh yeah, it's waterproof.
Big whoop. What about actual results?
Robust Results
The simple goal for Whoop is to increase athletic performance while reducing injuries. The team at Whoop lobbies that 60% of athletes overtrain, which Whoop aims to curb.
So far, the data shows that the average wearer reduced injuries by 60%. (In case you don't know, those are incredible improvements.) They also added 41 minutes of sleep to each night and reduced their resting heart rates (RHR) by an average of 4.4 beats per minute.
We're talking about athletes, who normally have low RHR anyway, who normally get more sleep than their cubicle counterparts.
Smart Company
It doesn't hurt that the founders of Whoop are Harvard grads, but there's more to being smart than graduating from an Ivy League. You have to have a strategy.
Getting your product on the bodies of celebrities is a good place to start. Who wouldn't want to wear every stitch of clothing worn by their favorite sports hero, from shoes to ball cap? If he were carrying a chainsaw, fans would want one too. Talk about creating a buzz.
This could have been a total fail if the Whoop weren't the high quality product its designers intended it to be, but clearly, it's passed the test. You can add with flying colors to that.
Those celebrities aren't just wearing the Whoop as a fashion statement, they're touting how much it improved their respective games.
The Rub
Are you ready for it? I doubt it. I'll just come out with it. $500. For your $500 investment, you receive five different colored bands with your Whoop, but yeah, that's it.
For all the aspiring sports nerds out there, hoping they can slap the Whoop on their wrist, here's hoping they have successful Etsy accounts or huge trust funds.
Unless Mom and Dad are forking over the green, there's a good chance that school kids won't wear the Whoop anytime soon. That is unless Mom and Dad think that kid is the next Mo'ne Davis.
So the question that begs to be asked is, will you be preordering Whoop 2.0 for yourself or your little Mo'ne Davis? In the not so distant future, these type of purchases will be common.
Consider how orthodontistry was once treated like plastic surgery. It seems, luxury purchases for the privileged eventually graduate to necessary investments for everyone. It's only a matter of time.
That, my friends, is the big whoop.