The little secret that you should know about hiking is, it's basically walking in nature. At the outset, most hiking could be categorized as...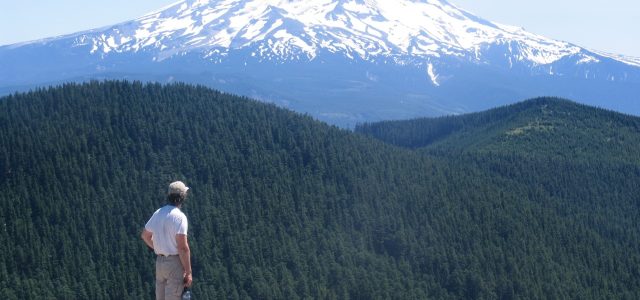 The little secret that you should know about hiking is, it's basically walking in nature. At the outset, most hiking could be categorized as nature walks. This is a great place to start.
Whether your hikes are strolls through the glen or humps up the cliffside, when done correctly, hiking will condition your body beautifully for other exercises.
It develops your cardiorespiratory system, your stabilizers, your explosive capabilities (sounds impressive, huh?) and your ability to resist the pull of gravity on your body.
Cardiorespiratory development
From the moment we first draw breath to the last moment we exhale, one of our most critical systems is our cardiorespiratory system. The big parts include the heart and lungs but include even the smallest capillaries only big enough for one cell to pass.
The performance of this system is contingent on how much we push it beyond normal expectations. The great thing about hiking is you can control how much you push this system by starting with easy hikes, working your way up as your lungs and heart get stronger.
Stabilization work
Stabilizing weight, your own or external weight, is critical to moving that weight. If you can't hold it steady, then gravity takes over. You or the weight you're lifting falls.
If we are talking about your body, then the ability not to fall becomes very important to us. Falls are the most common accidents the body incurs throughout life. they are sometimes life-threatening.
As you traverse terrain in the wild, you will find footfalls that are often uneven, requiring you to keep your legs rigid. These challenges to you equilibrium, like the challenges to your cardio system, can push it to work better in more stable environments.
Explosive Movement
There's a great deal of value in training explosively. Read this blog to learn more.
In short, explosive movements paired with stabilization is the movement duo we utilize to stay vertical. When on the trail, you will likely come to points where a little hop will serve better than trying to step across.
As you take on more challenging trails, little hops turn into much bigger leaps. What's really fun is when you get strong enough to can leap, grab, pull and foist yourself over large boulders.
Sometimes these moves aren't even necessary. You just do them because they are fun. In the wild, there is no-one to jeer at you.
Resistance Training
While the general movement of hiking tends more toward cardio, engaging large muscles repeatedly, stimulating the heart and lungs, there is a resistance piece. This is most true when your hikes start to go more vertical.
A good steep climb is like a series of walking lunges, upward. The more varied the terrain, the more muscles you will engage to navigate obstacles, crawling under low branches or over huge boulders. This is calisthenic (bodyweight) resistance training.  
The best part of all about hiking is the views. Hiking takes you away from civilization, where nature shows just what she can do without adulteration.
Some of the best hikes trek through former encampments, mines, or abandoned places. It's hugely rewarding to discover rusted, grown over manmade objects.
As a quick rule, spend some time researching the basic etiquettes and rules of hiking. Never go hiking alone without telling someone where you are going and when you will return.
In fact, just hike with a buddy. It will be more enjoyable.