You're in a rush, you've got a lot on your plate and you want to eat something healthy. What can you do? Forget about...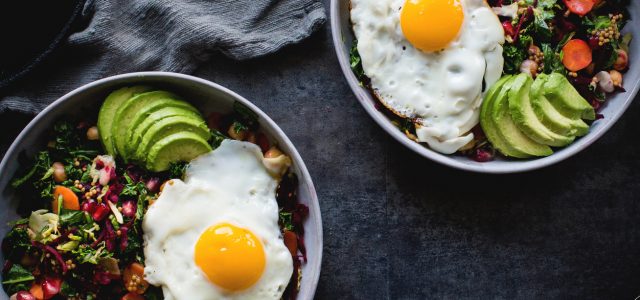 You're in a rush, you've got a lot on your plate and you want to eat something healthy. What can you do? Forget about slaving away in the kitchen; you can whip up a gourmet feast in a matter of moments! Bowl meals are quickly gaining traction in the healthy eating world and it's not hard to see why. Packed full of veggies, fruits and super grains, the dish packs your body full of everything that it needs in order to keep going forwards. These tasty bowl recipes might soon become a part of your regular repertoire, helping you to get more out of every meal time.
Now that the weather is cold and staying in is looking like an increasingly attractive option, you might well be thinking about whipping up a winter soup. If you're in the mood for something that's going to boost your health and taste really good, this green power soup should be the recipe for you. Loaded with vitamins A and C, the soup works wonders on your immune systems and helps to keep your skin in check. Better yet, the garlic cloves might help to cut down on any premature wrinkles, giving you the complexion you really deserve.
Who said that breakfast had to be all about the sweet stuff? By looking to an alternative recipe for the first meal of the day, you can get even more out of what you're eating. Taking influence from all things Japanese, this miso veggie breakfast bowl is loaded with protein and healthy vitamins for a great start to the day. If you lack time in the morning, try preparing this one the night before. All that's left for you to do is fry yourself an egg and season your bowl.
There's nothing quite like a hot bowl of oatmeal, particularly when it's really cold out. Although you might already have a tried and tested oatmeal recipe, this breakfast bowl is bound to blow yours out of the water. Packing in fresh strawberries, chia seeds and almonds, the dish is guaranteed to keep you going for hours to come. Keep a pot of this on the go and just carry on coming back for more!
During the winter season, there is any number of nasty bugs going around and it pays to protect yourself against seasonal illnesses. When it comes to feeling better for longer, it's all about what you're eating. This kale, quinoa and pine nut bowl has everything you need to stay healthy in any weather and feel at your best. Using only the simplest of ingredients, this recipe can be put on the table in no time at all. Perfect for taking with you to work, this tasty bowl will give a whole new meaning to fast food!
If you're not a sweet kind of person, there are still a ton of ways that you can get the right start to your morning. Whipping yourself up a savory oatmeal is just one way to go and might just change your breakfast habits for good. This savory oatmeal comes topped with a soft cooked egg, making it the perfect protein-packed option for eating post-workout. Make sure your yolk is runny; there's nothing quite like it when it cracks open onto the oatmeal in your bowl.