Trying to ignore your cravings is never going to happen. The more you resist, the more tempted that you will become and over time,...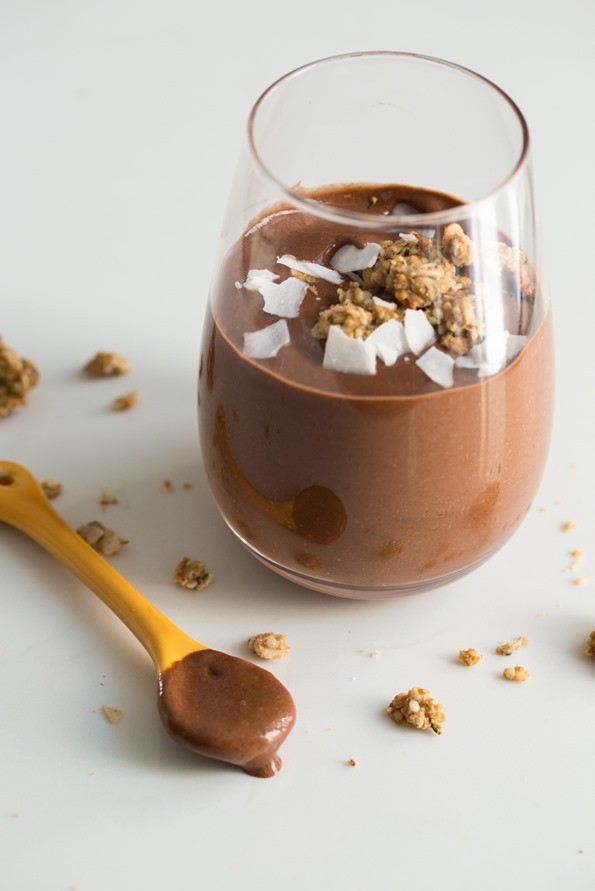 Trying to ignore your cravings is never going to happen. The more you resist, the more tempted that you will become and over time, you're more than likely to break and have a foodie binge. It's all about getting the right sort of balance. Cutting out chocolate from your life entirely is not always going to work and while you're lowering your intake, you need to look to healthy alternatives to keep your cravings in check. You're in luck. These tasty chocolatey desserts are a great deal healthier than you might have thought, helping you to eat right while indulging yourself a little!
The ultimate chocolatey treat, traditional truffles are packed full of cream and sugar, leaving more than a dent in your daily food intake. If you want a taste of something sweet without any of the guilt, why not try turning to these healthier truffles? Free from both sugar and dairy products, the treats do away with all of the bad stuff, leaving you simply with the taste of rich chocolate and coconut. Make a batch of these and leave them in your fridge. You can dip in whenever your cravings raise their head.
There is nothing quite like chocolate cake but when you're trying to stay healthy, how can you get away with eating a slice or two? It's all about the added extras. Turning to recipes that are packed full of veggies can help to cut down on the heavy fats and give you something sweet to taste. The double chocolate zucchini bread is rich in flavor and surprisingly light, giving you the chance to have your cake and eat it too.
Salted caramel and chocolate are a match made in heaven and even if you're on a health kick, you can still include the flavors in what you're eating. These salted caramel and chocolate squares and made up of entirely natural ingredients like raw cashews, ghee butter, maple syrup and raw cacao. There's only a few simple steps to take and before you know it, your sweet treat will be ready to eat!
When it comes to healthy desserts, chia seeds really are a miracle worker. As well as being a healthy superfood, the seeds can be left overnight to soak up any liquid, leaving you with a tasty pudding-like texture in the morning. This recipe is no exception, using the rich flavors of cacao, dates and almond milk to give you a serious burst of sweetness. You can get a good dose of omega 3 and fiber and curb your cravings in one fell swoop.
Whipping up a stack of chocolate chip pancakes is a great way to start a lazy Sunday morning but if you're trying to stay healthy, it can be a no-go area. There is a way of making the recipe a whole lot healthier, however. This ricotta chocolate chip and banana pancake recipe is as light as they come, using whole wheat flour to pack the sweet treat out. Added eggs and chia seeds give the dish a nutritional punch, helping you to dine in style.