With fall well and truly here, the kinds of foods that you're eating might be about to change. As each season arrives, there are...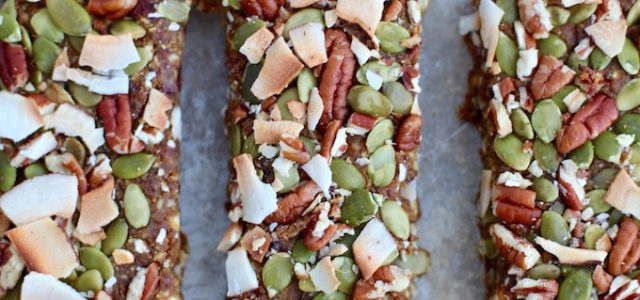 With fall well and truly here, the kinds of foods that you're eating might be about to change. As each season arrives, there are a ton of healthy and tasty options right at your fingertips, just waiting to be sampled. This season's spoils are some of the richest out there, perfect to be adapted into any cooking routine. These fall treats can be easily incorporated into your cooking program, making it easier than ever to snack on something that is as healthy as it is delicious!
With maple season well and truly here, it's worth making the most out of the natural sweetener. If you're looking for an easy way to get introduced to the product, let this banana maple yogurt parfait be your entry point. Mixing Greek yogurt, banana and maple syrup, the snack is as simple as they come, prepared in a matter of moments. High in protein, the tasty treat will help you keep going for hours, without piling on the calories. What could be better than that?
Pumpkin is one of the spoils of fall and as a result, it's worth using it as much as you can when it's around. These energy bars put the vegetable to good work, bringing out its flavor and utilizing its goodness. While the bars might look impressive, they are ready in four simple steps. All you need to do is prepare the ingredients, put them in a food processor and let the machine do its work. Easy!
Fall fruits are big business and incorporating them into your snacking routine is a must. With pears making a big name for themselves at this time of year, it's worth snaffling them up where you can. These edamame and pear crostini put the fruit to good use, adding an unusual slant on the sweet fruit. Loaded with nutrients and finished off with the perfect texture, these crostini make the perfect in between meal snacks, helping you load up on food without going too heavy about it!
With the riches of fall all around, the season is perfect for whipping up a quick granola recipe. The perfect option for breakfast or a post workout snack, this granola is something that you're likely to come back to time and time again. If you want to mix up your traditional recipe, try throwing a few dried cranberries in for good measure. The fruit are sweet, ever so tart and packed full of goodness.
This is the season for soups and with it comes a whole load of healthy possibility. If you want to try something hearty with a twist, this roasted butternut and apple soup is the dish for you. If you want to cover yourself for the week to come, try making up a mammoth batch and freezing smaller portions for throughout the week. All you need to do is defrost your serving and you can have instant healthy satisfaction.