With summer and the great weather right around the corner, people will soon be leaving the treadmills at home and at the gym behind...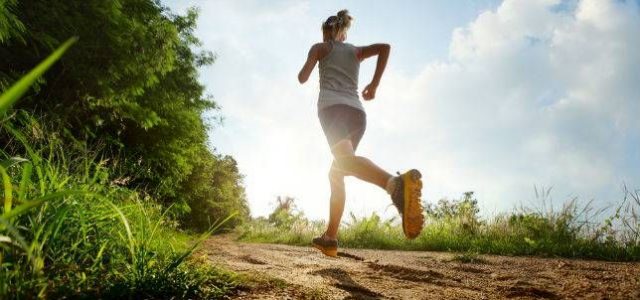 With summer and the great weather right around the corner, people will soon be leaving the treadmills at home and at the gym behind and heading outside for their daily runs. If you are one of these people, there are lots of things you should consider before heading out. Here are five great summer running tips
1. Have a Good Pair of Shoes
While it may be tempting to pick up a pair of $20 shoes to save cash, when it comes to shoes, you get what you pay for. Shelling out $100-$200 for a pair of solid running shoes from a reputable brand will surely save you some headaches in the long run. These will perform better, last longer and you will get your money's worth. Also, your feet will appreciate this gesture.
2. Be Prepared for the Run
If you are planning to run (especially on a day when it is incredibly hot or sunny) it is very important that you prepare sufficiently. You never just want to get up, and go right on your run without doing some things first. You want to warm up a little but in addition to this, you should make sure to have water with you as well so you don't dehydrate. Making sure you are properly dressed for the weather is also important.
3. Pick Your Course Carefully
There are certain people out there who like to take their runs on paved trails or designated running paths, but there are also those out there who also enjoy to run on the sidewalks of streets. Whatever you choose, make sure you choose it carefully and make sure it meets your standards. Trails are always a good option (though they can be extremely busy) and then when it comes to roads, always make sure to run on clean roads as cracks and dust all over the road can make for a pretty poor run.
4. Watch Out for Traffic
While this applies more toward running on busy streets, you should always watch out for those around you, whether it be cars or other individuals walking or running. I know it can be tempting to crank your music all the way up and "get in the zone" so to speak, but if you are unaware of your surroundings during a run, that is not a good thing. Keeping watch of your environment can prevent you or others around you from becoming seriously injured or worse.
5. Make Sure You Can Be Seen
While it is important to make sure the people around you can see you at all times, this tip is mainly for if you decide to run early in the morning or later at night. Too many times you see people running at night in plain black clothing and that is basically just an accident waiting to happen. If you don't want to go all out and wear lights or reflectors, wearing light clothing and watching for other people and vehicles can go a long way in making sure you don't get hit.