Vegan meals have a reputation for being more fiddly than most. With any number of preparatory steps, the recipes can seem to take up...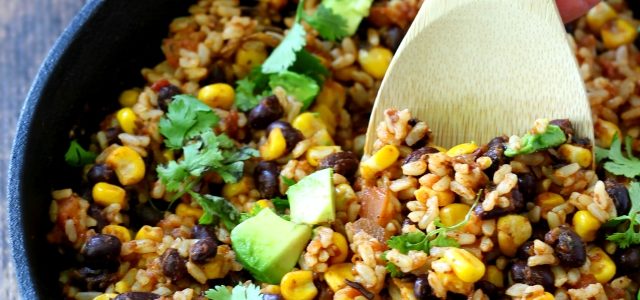 Vegan meals have a reputation for being more fiddly than most. With any number of preparatory steps, the recipes can seem to take up a huge amount of your time and by the time they're cooked, you be feeling hungry and fed up. What, though, if that weren't the case? Veganism has come on leaps and bounds in recent years and now, it's easier than ever to whip up something tasty and healthy. These vegan meals will work wonders for your health and slash your preparatory time in the kitchen.
Just because you're going vegan, it doesn't mean that you can't enjoy the same old favorites. Take these vegan sloppy joes as an example. Used with fiber rich lentils, the dish is packed full of nutrition and tastes just as great as the original dish. The plant-based alternative is rich in tomato goodness and perfect for a cold night. Make a pot of the stuff, let it simmer away and tuck into the food when hunger calls.
Vegan dishes are just as filling and hearty as their meaty counterparts. Using the best whole grains and pulses, the recipes can keep you going for hours at a time, cutting down your temptation to snack on the bad stuff. This Mexican brown rice meal is proof of the fact. Mixed in with black beans, avocado, corn and chili powder, the recipe is incredibly comforting and loaded with healthy ingredients. You can make a bigger batch of the dish and portion it off to eat throughout the week; easy!
Simple, easy to prepare and packed full of flavor, this sun-dried tomato recipe is one of the best of its kind. If you're rushing to prepare something healthy, the dish is always a winner and can be rustled up at the drop of a hat. While the type of noodles you include is up to you, a quinoa or whole grain variety will always go down well. Toss the fresh pasta with the tomatoes, finish off with a little basil and you're good to go.
Chickpeas are a vegan's best friend. High in both protein and fiber, the food is a great supplement to a plant-based diet, loading up each meal time with essential nutrients. These savory turmeric chickpea oats are one of the best breakfast foods out there, giving you a taste of something different first thing in the morning. All you need to do is prepare the dish the night before and store it for the morning. Even if you're in a rush, you can eat something fantastic for your health!
When it comes to vegan diets, quinoa really is a superfood. As well as being packed full of a phenomenal amount of nutrients, the grain can help to pack out veggie-loaded dishes, leaving you a whole lot more satisfied. If you're looking for something light and tasty, these quinoa and veggie collard wraps will do the trick. While the meal will keep you feeling full, it won't weigh you down in the process. Eat these on the go, for your dinner or as a light snack!