There are very few things that are more annoying than migraines, especially ones that seemingly come out of nowhere and continue to happen often....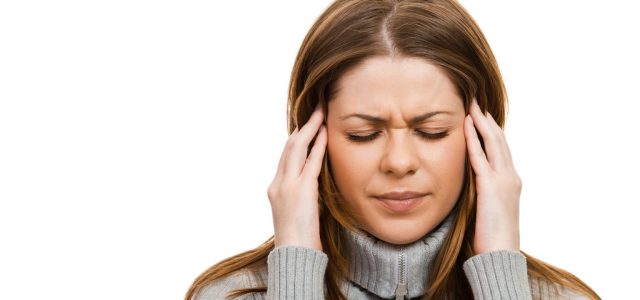 There are very few things that are more annoying than migraines, especially ones that seemingly come out of nowhere and continue to happen often. While getting rid of them completely is a tough task, here are four ways to you can try ease and relieve that migraine pain.
1. Get in the Dark
As any migraine sufferer will tell you, the light hurts. Sitting in a bright room with big lights shining down on you while you are pained with a migraine can be a terrible thing. It is best to get in either dim lighting or even complete darkness if possible. Now, this isn't always possible, especially if you have migraines at work, but even doing small things such as dimming your computer screen or lowering the lights a bit in your office can be of help.
2. Sleep Well
Sleep is king. There are a boat load of benefits that come if you develop a healthy sleeping pattern where you get a sufficient sleep every night, and stick to it. One of these benefits is that it can help migraines and headaches dissipate over time. This is what I like to call a proactive approach to easing migraine pain, as opposed to a reactive approach, which would be only doing something to mitigate the pain AFTER it had already set in.
3. Keep Track of the Migraines
Another great thing you can do to proactively figure out ways to ease migraine pain is to keep a journal or diary that detail each and every time you suffer from a migraine. Write down everything about that even including: when you got it, when it went away, how bad was it and more. Once you have a solid number of these migraines logged in a journal you can begin to try and see some similarities and signs. Once you can put a pattern or method to this madness, you will perhaps be able to see what is actually causing these migraines.
4. Manage Stress
Be extremely stressed and anxious can be awful for the body in mind in a number of ways including, yes, being bad for headaches and migraines. If you find yourself always stressed and worried about life, migraines are likely to rear their ugly little heads more often than not. While it can be tough to quit being so stressed when you are used to it, there are a number of tips and things you can do to manage stress. If you are able to successfully manage and get a hold of your stress, don't be surprised if your migraine pain gets eased as well.
5. Make Healthy Lifestyle Choices
As with a lot of aches, pains and problems with the body and mind, making healthy choices in life can help with making your migraine pain lessen. Whether these healthy changes include working out, eating better or challenging your brain in different ways, they are all going to be helpful in making your body perform in tip top shape. Of course, this won't happen overnight as it takes some time to make some real and lasting changes, but it is without a doubt worth it in the long run.