Balancing a full time job and trying to stay healthy is no mean feat and over time, you might find your efforts in the...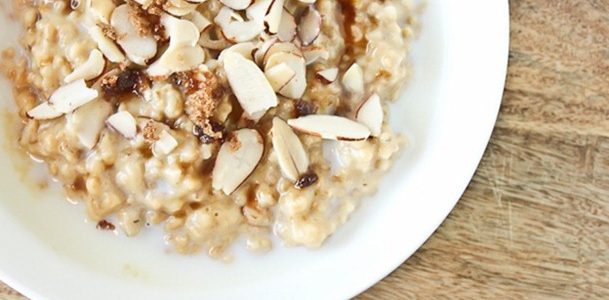 Balancing a full time job and trying to stay healthy is no mean feat and over time, you might find your efforts in the kitchen waning somewhat. You need to learn how to hack your cooking time. By investing in the right kinds of tools and planning ahead, you can whip up any number of gourmet feasts that are bound to have you salivating. These recipes require simply a rice cooker and little forethought and can be easily adapted into any schedule. By planning ahead and using your noggin, you really can have it all!
Thought that rice cookers were just for rice? Think again! This super cheesy polenta dish makes great use out of the kitchen tool, helping you to whip up something tasty, quick and bursting with goodness. While you might want to made the dish as a main meal, it can just as easily be used to accompany a roast or veggie stew; the choice is yours to make! If you want to cut back a little bit, you can try adding a little less cheese and putting in a teaspoon of mustard. The condiment will bring out the flavor of the ingredients and you can cut down on the fat.
Getting your fill of veggies is one of the best ways to stay in shape and this summer frittata will help you do exactly that. Packed with courgette, potatoes and peppers, this dish is a healthy way to fill up at lunchtime and, thanks to the eggs, it won't leave you feeling hungry afterwards. You can try whipping up a bigger version of the recipe to take with you throughout the week; you might never look at lunch the same way again!
Packed full of nutritional goodness, quinoa is one of the healthiest ways you can fill up at any mealtime. Great as part of a summer salad or even served up as a side dish, the supergrain can fill out any recipe and help you to cut down on the bad stuff in between meals. This dish practically prepares itself, so after you've finished putting the quinoa in the cooker, you can turn your attention to something else!
There's nothing quite like the savory flavors of a tasty soup and this chicken chili has them by the bucketload. A dish that really lends itself to the slow cooker, chili can be prepared in the blink of an eye, cooking itself over a long period of time. This recipe is packed with healthy pulses and lean chicken, meaning that you can fill up on the dish without even a smidgen of guilt. Now that's what we like to hear!
If you're going to use your rice cooker to good effect, you need to try this tasty rice pudding dish. Made up of 4 ingredients only, this dish is as simple as they come, helping you to get a taste of the good stuff with practically no effort on your part. This version of the dish is so creamy that it might just change your mind if you're not a fan of the stuff!
We all know that oatmeal is one of the best ways to start your day but did you also know that it could be easily whipped up in the rice cooker? You'd better believe it. This vanilla almond oatmeal offering makes getting a hearty breakfast a walk in the park and might soon become a firm favorite in your household. Simply whip it up the night before and enjoy the breakfast of your dreams come the morning. Delicious.