When you look into your freezer, what do you see? Is it a wasteland of frozen goods gone wrong, the remnants of some last...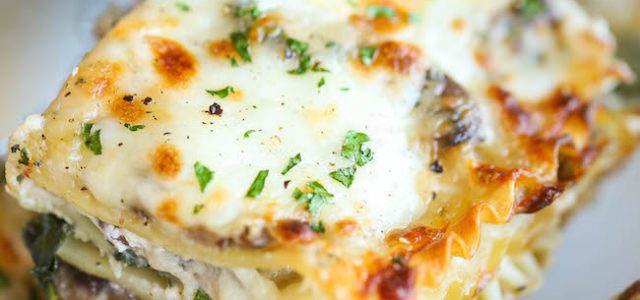 When you look into your freezer, what do you see? Is it a wasteland of frozen goods gone wrong, the remnants of some last minute dash to the supermarket stuffed to the back of the ice filled box or rather, is it fit to bursting with healthy meals, each box stacked neatly upon the other? Your freezer is a goldmine of healthy opportunities and making the most out of it can make your life seriously easy. These meals are freezer ready and packed full of goodness, meaning all that's left for you to do is pop one in the oven and wait for the heat to work its magic. The freezer aisle might be a landmine of processed choices but your freezer can become a healthy alternative. It's about to get cold in here.
You heard it: French Toast Casserole. The breakfast food to end all breakfast foods, this tasty morsel is freezer ready and good to be stored for a significant period of time. The casserole is one of the easiest dishes to prepare and will give you a great excuse to use up that stale bread you were about to throw out. Before you bake these beauties, add in a touch of butter or low fat spread and wait as your breakfast cooks before your very eyes.
With summer on the way, it's about to get really hot around here and if you know what's good for yourself, you will start to think ahead. If you're fed up of the daily smoothie prep, you can try turning to your freezer as an alternative. These frozen packs let you store your favorite combos without any extra hassle, making it incredibly easy to defrost one of the drinks in the morning. You can try making one for every day of the week and dining in style each breakfast time!
If you thought that the freezer was all about ready meals and meat products, you're about to get a very big surprise. These stuffed bell peppers are one of the best ways in which you can make the most out of your freezer and, packed full of healthy goodies, will help to keep your health in good shape, too! This recipe, filled with rice, tomato sauce and low fat meat, can be adapted to meet your own tastes. The best version? Try filling your peppers with other veggies and rice and topping with cheese. You're guaranteed a flavor explosion with every bite.
Lasagne. The food of champions, the Italian dish might not always seem like it's the best idea if you're on a health kick. Just wait until you try this version. Packed full of spinach and mushrooms, this freezer friendly dish is a great way to get your protein and fiber intake without loading up on the unhealthy fats. All you need to do is bake the dish, leave it to cool and freeze it until hunger calls.
Want to mix things up? You got it! These stuffed taco shells are the perfect way of adding a little spice into your diet, all while sticking to a healthy regime. Packed to bursting with corn and black bean salsa, lean meat and tomatoes, the tacos are a simple and balanced way to get your fill of nutrients. Try whipping up a big batch and freezing it for later; the filling isn't likely to last for very long.
A meal that combines the slow cooker and the freezer, this crock-pot lasagna is one of the easiest to whip up in a flash. You can prep all of the ingredients ahead of time and leave them to chill in your freezer. When hunger calls, simply throw your produce into your slow cooker, turning it on and letting time work its magic. Now that's certainly better than a soggy pizza!