Paleo diets might just be one of the healthiest lifestyle choices out there. Shunning processed foods, refined sugars and grains, the eating plan aims...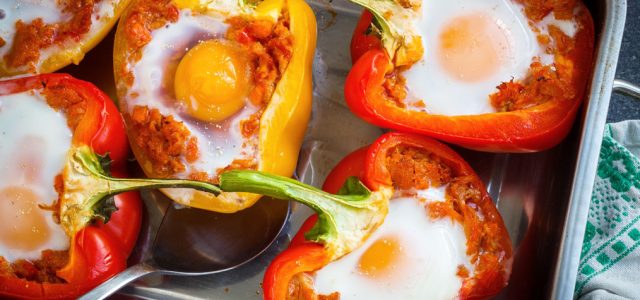 Paleo diets might just be one of the healthiest lifestyle choices out there. Shunning processed foods, refined sugars and grains, the eating plan aims to follow as natural a regime as possible, copying the kinds of foods our ancestors might have eaten. While cutting out the milk chocolate might seem like a hard sacrifice to make, there are a ton of simple and tasty dishes available to you on the diet which won't make you feel sluggish afterwards. Want to eat well on the go? These paleo snacks will help to keep things ticking over.
Missing a bit of crunch in your diet? These cauliflower popcorn treats might not contain any grains but they work as a great substitute for the real thing. Finished off with a smooth, buttery topping, the popcorn snack can work as a great in between meals pick me up, helping you to avoid the temptation of sugary snacks without putting your waistline at risk!
Hummus is one of the most delicious side dishes on the food market but, packed full of chickpeas, is a real no-no on a paleo diet. Luckily, however, there are a ton of tasty substitutes out there which will meet your cravings and then some. This paleo hummus uses cauliflower in place of chickpeas, helping to give the food its familiar rough texture. Finished off with a few fresh veggies, this snack is as satisfying as they come.
When it comes to real snacking, sometimes only the classics will do. This shrimp cocktail is perhaps as old school as they come, loaded with protein to keep you ticking over until lunch. You can prepare a batch the night before and keep it in the fridge. When hunger calls, this tasty snack will be waiting for you!
Thought that deviled eggs were bad for your health? You need to try this take on the recipe. Combining the protein power of hard boiled eggs with the healthy fats of guacamole, this might just be the best version of the recipe you have tried, and it won't leave you feeling sluggish afterwards, either. Finished with a dash of lemon juice, this snack might be hard to put down.
How do you stuff your peppers? Once you tried this recipe, you might not want to try other variations. Loading bell peppers with protein-packed eggs and bacon, this dish is a great paleo twist on the classic and can be adapted as part of a snack or a bigger meal. You can try preparing a larger batch in advance and storing until you want them. When hunger calls, pop a few in the oven, wait for them to crisp up and enjoy at your leisure!
Want to stay healthy on the go? You need to give these kale chips a try. Lightly roasting superfood kale with just a dash of coconut oil, this crispy snack is as healthy as they come and might just become your new favorite meal. Make sure you whip up a large batch; these chips won't be around for long.
Sometimes, a sweet treat is the only thing that will really hit the spot and if you're looking for a healthy sugary hit, these grilled peaches are the only way forwards. Simply halve a few fresh peaches, lightly coat them in coconut oil and toast them on the grill. For a real flavor explosion, top them off with a dash of honey and some toasted almonds.