Are you sitting comfortably? How you hold yourself can say a lot of things and before even getting to know you, a person can...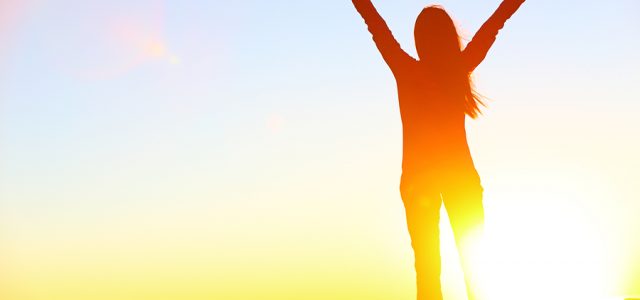 Are you sitting comfortably? How you hold yourself can say a lot of things and before even getting to know you, a person can make a snap judgment based solely on the fact of how straight you keep your back. Good body posture is great for all kinds of things, not least your spine, and maintaining the right kinds of positions over your life can really pay off in the long run. When it comes to standing straight, however, some positions are better for your well being than others and if you want to really do your body and mind a little good, you will want to try these out straight away. It's time to become a shinier, happier you!
Sitting Up Straight
Let's start with the most basic of them all. Sitting or standing straight is one of the fastest, most effective ways of boosting your self esteem and giving you more confidence. The trick is in the way it makes you act. Even though you might not feel like it, sitting up straight can give you the appearance of being self assured and put together. The better that you look to others, the more inclined they will be to treat you with respect and in turn, the more boosted your confidence levels will be. It's win-win-win!
Stretched Out Arms
Giving hugs is one of the best ways to boost your levels of contentment and feel happier about yourself but there might not always be someone to hand to give you a quick cuddle. That's where your posture comes in. When you stretch your arms out straight, as if you were about to give someone a hug, you can increase your levels of confidence and self esteem. Expansive postures like this can help to boost your levels of testosterone, a hormone that naturally ups your levels of confidence. The more open your posture is, the more open that you will feel!
Leaning Forwards
When you're having a conversation with someone, you know if they're interested or not; it's all to do with the way that they hold themselves. When we're intrigued by a person or an activity, we naturally lean forwards, putting our bodies into the heart of the action. Doing this kind of movement when you're with another person can help to communicate a certain level of interest and boost your bond. Connecting with other people is a sure fire way to boost your levels of confidence and feel better about yourself.
Clenching Fists and Raising Hands
Want to round off an activity like a champion? It's time to celebrate in the right way. When you successfully finish a project, raising your clenched fists into the air can help you to feel more positive and assured about yourself. It's all to do with the mind. This kind of posture can bring about feelings of strength and energy, picking up your self esteem and helping you to continue with a positive mindset.