When you're cooking for one, you might feel more inclined to make unhealthy food choices. While cooking veggie feasts and healthy stews might not...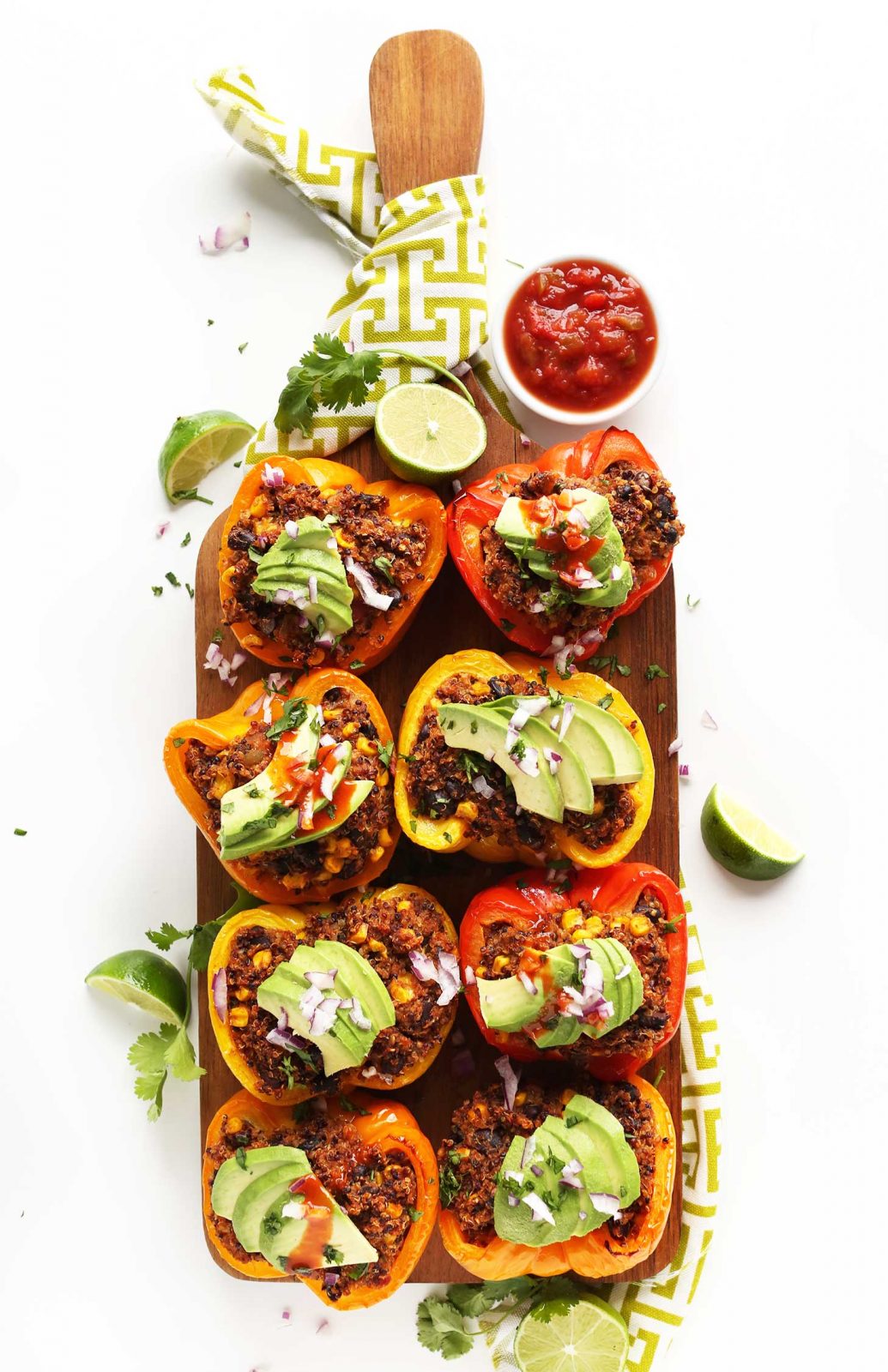 When you're cooking for one, you might feel more inclined to make unhealthy food choices. While cooking veggie feasts and healthy stews might not be something you want to do every night, you can get your hands on fresh, nutritious recipes that will serve you alone. These one person meals make the perfect healthy dinners and won't cost you a lot of extra time in the kitchen, either. Cooking for one has never been so easy!
While breakfast is the most important meal of the day, you can easily recreate it at any point in your eating routine to get the best of the nutrients on offer. This mushroom and herb omelet is a breakfast dish at heart but can be easily incorporated into your meal plan whenever you're feeling peckish. With everything prepared in the same pan, this tasty recipe ensures that you only get exactly what you need. Follow the instructions and prepare your perfectly proportioned meal for one.
If your breakfast tastes fall on the sweeter end of the spectrum, try this peach crisp smoothie on for size. While they might be a new contender on the smoothie market, peaches blend up a dream, adding a touch of tart sweetness to the tasty drink. Loaded with a handful of walnuts, this smoothie will give you a punch of protein and help to protect your heart in one go. Whip this up in the morning and stay full for hours.
Salads are a great option for single serving meals and if you top yours off with the right kinds of ingredients, there is no end to the type of nutrition you can get from your meal. This BBQ cobb chicken salad might just be one of the best individual meals out there, and is perfect for a hearty lunch. Pile your plate high with veggies, add a drizzle of your favorite dressing and enjoy your lunch in style.
If you're cooking at home for lunch, roasting yourself up some tasty veggies is always a good way to go. These spinach and quinoa stuffed peppers might just change the eating game for you, thanks to their flavor and sheer ease. As well as being fantastic on the nutrition front, the peppers are loaded with southwest style ingredients, giving you a taste of something really hearty. Make up a batch of these and tuck into them when you're feeling hungry.
There's nothing quite like a burrito. Loaded with all kinds of healthy ingredients and positively bursting with flavor, they make a fantastic quick dinner, particularly when you're eating for one. This fresh bowl combines handfuls of crunchy veggies and unprocessed flavorings to help fill you up. Packed with chicken, the meal is a great source of protein and can help you to refuel your body after a workout session.
What do you do when all you want is a plate of pasta? Rather than turning to your trusty mac and cheese, you can try whipping up a healthy feast for one. This spaghetti pea carbonara has all the trappings of its unhealthy counterpart, without any of the bad stuff. Cutting out the heavy cream and loading on the fresh veggies, the dish is light as a feather and seriously tasty. One bowl of this will do you right, calming your cravings without any unhealthy additives.