Been feeling more tired than usual lately? It might be showing up on your face. Dark circles are one of the worst side effects...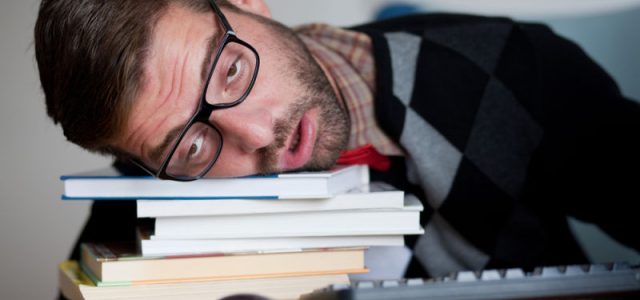 Been feeling more tired than usual lately? It might be showing up on your face. Dark circles are one of the worst side effects of sleep deprivation and if you fail to get enough shut eye, they can only get worse. What do you do, then, if you simply have too much on in order to get a really long sleep? There are a ton of natural cures out there and by making them a part of your routine, you're guaranteed a glowing complexion no matter how tired you really feel!
Saline Solution
If you've been feeling a little under the weather lately, it could be having a negative effect on the way you look. Nasal congestion is a common cause of dark circles, so try going to the root of the cause in order to realign the problem. Saline solutions can work wonders at unblocking your nose when things simply won't budge. Try mixing 2 cups of water with a quarter teaspoon of salt and applying the solution up your nostril. Tilt your head back, wait a few seconds and repeat on the other side.
Almond Oil
While almond oil is fantastic for your skin in general, it is particularly effective when used in the fight against dark circles. If dark areas have built up around your eyes, try using the essential oil as a part of your daily routine. Apply the oil to the affected areas before you go to bed and leave it to soak in overnight. After a few weeks, your tired eyes should be a thing of the past!
Cool Tea Bags
Dark circles often come about as a result of swelling and inflammation. If the skin around your eyes is discolored and puffy, try using something to naturally cool and soothe the area. Chilled tea bags can work particularly well in this area, helping to reduce the build of of dark circles. To use them in your routine, chill a couple of bags overnight and place them over your eyes in the morning. Wait for 15 minutes before throwing them away.
Tomato Paste
Made a little too much tomato paste to go with your pizza? You can put it to good use. One of the most effective natural remedies against dark circles, tomato paste can be safely applied to the area to improve the quality of the skin. Mix a thick paste of tomato puree, lemon juice, gram flour  and turmeric together and apply the solution to the affected area. Repeating this process 2 to 3 times a week can have a huge effect on your complexion and reduce any lasting looks of tiredness.
Crushed Mint Leaves
As well as soothing the skin, crushed mint leaves can have a positive effect on dark circles. For the best results, take the crushed leaves and apply them to the skin around your eyes. After leaving them for 5 to 10 minutes, rinse the leaves off with a cool, damp cloth, being careful to avoid your eyes. Following this process a few times a week can have a brightening effect, banishing your dark circles!
Cucumber Slices
A classic remedy against puffy eyes, cucumber slices can also be used to great effect against the build up of dark circles. Working in a similar way to cool tea bags, cucumber slices can soothe any inflammation of the skin, reducing signs of fatigue. Use the slices to cover your eyelids and wait for between 10 and 15 minutes. After this time, you should be feeling refreshed and wide awake!