Having a sweet tooth and staying on a healthy diet might seem like two things that are directly opposed. While keeping up a balanced...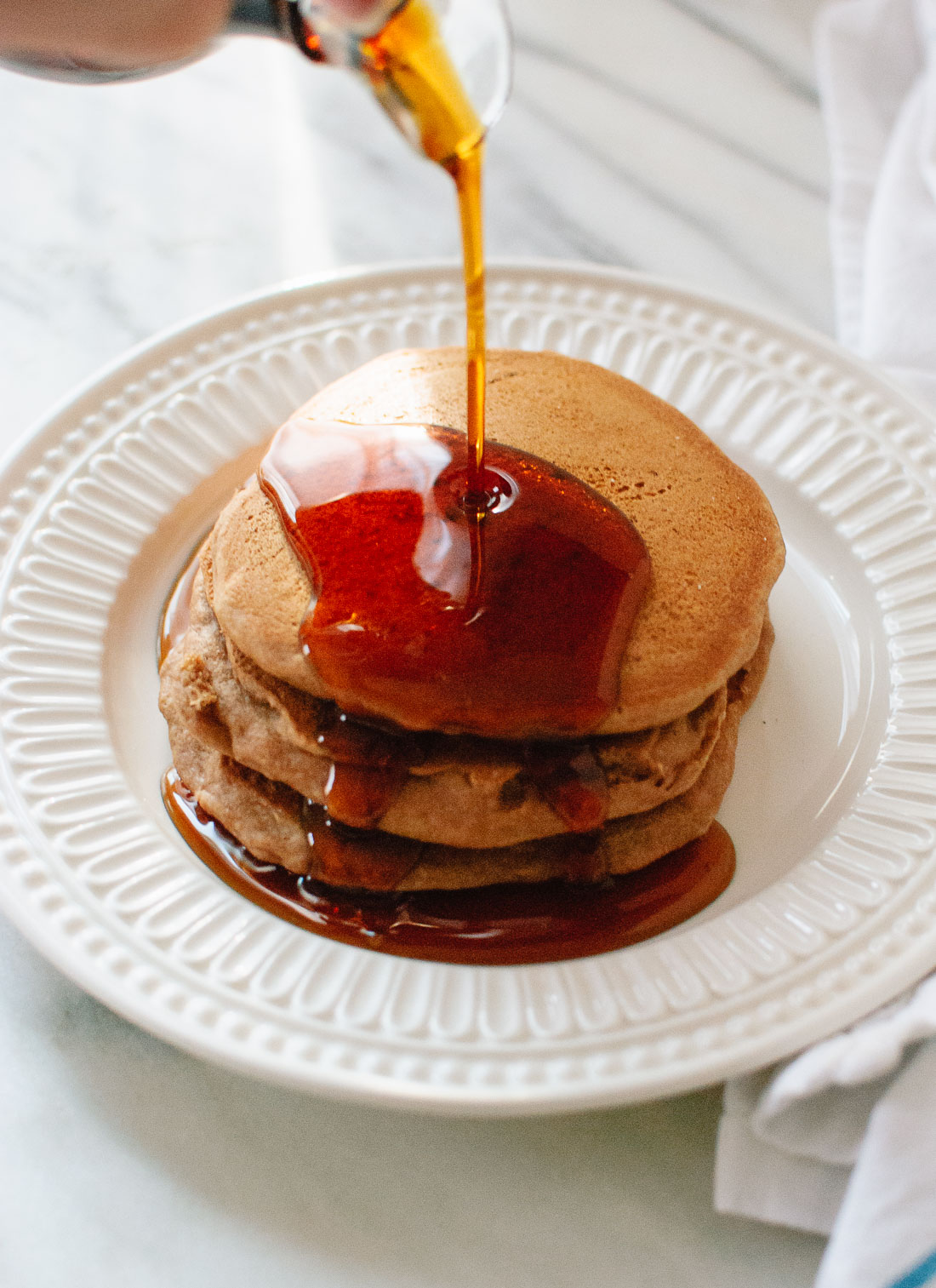 Having a sweet tooth and staying on a healthy diet might seem like two things that are directly opposed. While keeping up a balanced food intake is all about looking to the right kinds of nutrition, there are ways that you can get around your foodie cravings and get a healthy sugar shot. These tasty flapjack recipes are perfect for a balanced breakfast, giving you your fill of all the essentials in the morning. Healthy, light and incredibly tasty, the pancakes might just become a morning favorite, filling you up the right way!
Want a stack of pancakes without feeling too heavy afterwards? Try this quinoa recipe on for size. A healthier version of the breakfast classic, this dish is lighter, easy to whip up and packed full of more nutrients than you might have realized. As well as helping you to stay full for much longer, the quinoa will give you a hefty portion of fiber and protein, keeping your body in good nick. Top with a pile of fresh fruit and chow down in style.
Apple and pancakes are a match made in heaven, so it makes sense that you would combine them in a healthy version of the breakfast food. These apple ring oatmeal pancakes are even better than you might have imagined, packing in a whole lot of nutritional goodness. All you need to do is slice up a fresh apple, dip it in oatmeal pancake mix and get cooking. It couldn't be simpler!
When in doubt, going vegan is always a good idea. These vegan pancakes are one of the healthiest takes on the recipe out there, going in hard with the fluffy mixture. Free from all of the bad stuff, these tasty treats can be stacked up high and enjoyed with a little maple syrup and fresh fruit. Breakfast will never be the same again.
Going gluten free is becoming an increasingly popular foodie choice, even for people who don't suffer from a food allergy. These wheat free wonders are some of the best gluten free breakfast food on the market, offering up a recipe that is just as good as the real thing. Made with almond flour and flaxseed, the food is high in protein and fiber and low in sugar, meaning you can eat away to your heart's content.
Looking to try something really unusual? These banana and sweet potato pancakes will give you some food for thought. Pre-roasted, the sweet potatoes are already packed with rich flavor, giving you a tasty hit with every mouthful. Naturally high in fiber, the sweet potatoes can be finished off with a little Greek yogurt to up the protein content, helping you to get on the right nutritional path before your day has even really begun.
If you're going to be eating after a hefty workout, you might want to go in a little heavier with the protein content than normal. Opting for a high protein mix can really serve you right, giving you a hit of the stuff, helping your muscles to recover. This recipe uses almonds and protein powder to up the power of the pancakes, keeping you full for hours to come!