What if there were a natural product that had the ability to help you lose weight, boost your immune system, soothe digestive problems and...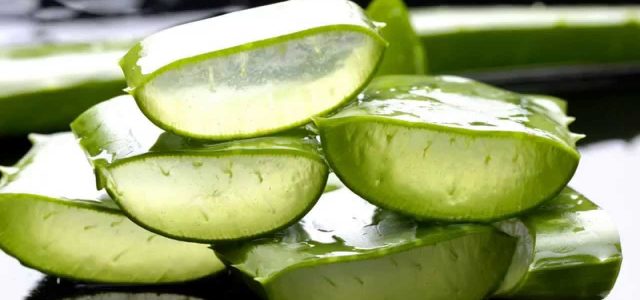 What if there were a natural product that had the ability to help you lose weight, boost your immune system, soothe digestive problems and give you great skin? Sound too good to be true? You need to try aloe vera. One of the most naturally powerful plants in the world, aloe vera is packed full of health benefits and healing cures, boosting your body's natural functioning. There's so much more to aloe vera than soothing sunburn and after one taste of the miracle plant, you might just be hooked for life.
Antioxidant and Antibacterial
Do you want an efficient and natural way to fight against disease? Aloe vera might just be the ticket. Loaded with antioxidants, the plant can effectively ward off degenerative changes in the body by reducing the numbers of free radicals in the bloodstream. Better yet, it is naturally antibacterial, helping to reduce the growth of harmful bacteria inside the body. Taken in supplement form or as a raw gel, aloe vera can help to boost your health and put you back on top form.
Cuts Down On Plaque
Are you looking for that Hollywood smile? You might want to look to mother nature for all the answers. Thanks to its antibacterial properties, aloe vera is incredibly effective at killing off bacteria that can form in the mouth and develop into plaque. Studies have also found that those who rinsed with an aloe vera mouthwash after brushing enjoyed the same kind of dental health as those who used standard products as part of their routine, cutting down on the chemicals they put in their body at the same time. Good for the teeth and completely natural? Now there's something to smile about.
Strengthens The Heart
When it comes to overall health, few things are as vital as the condition of your heart and keeping it in check throughout your life should take top priority. Studies have shown that aloe vera might be a great way of maintaining good cardiovascular health, helping to increase the flow of oxygenated blood towards the organ. In doing so, the plant can help to regulate blood pressure, putting less strain on the heart and increasing the efficiency of the blood flow throughout the body. Aloe vera might just be a miracle maker!
Detoxifies The Body
Feeling sluggish is something that happens to all of us over time and in order to combat the condition, we might want to flush out our systems. One of the best ways in which to detoxify your body from the buildup of waste is to incorporate aloe vera into your lifestyle. Packed full of fatty acids, the plant can effectively absorb toxins from other sources, helping your internal functions to run smoothly. The fewer toxins that are absorbed through digestion, the better that you will feel in the long run!
Improves Skin Quality
Aloe vera isn't just effective against skin burns and when used as part of a healthy routine, can help to perfect your complexion and ward off the signs of ageing. When applied as a gel, the plant has been found to help improve skin elasticity and boost collagen production, eliminating the build up of fine lines on the face and neck. Better yet, aloe vera can also help to reduce redness in the skin, leading to an all round better complexion!
Treats Mouth Ulcers
Do you find yourself increasingly run down and susceptible to mouth ulcers? Aloe vera might be the thing for you. When applied to the affected area, aloe vera has been found to accelerate the healing of sores and cankers, effectively reducing their size over a shorter period of time. In addition to this, the gel has been found to eliminate the pain associated with ulcer, leaving sufferers with fewer issues and a whole lot more to be happy about.