What's your morning poison? Starting the day with a cup of something hot and caffeinated has become such a ritual that for some, a...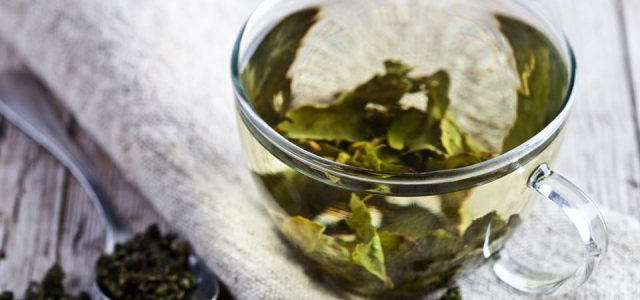 What's your morning poison? Starting the day with a cup of something hot and caffeinated has become such a ritual that for some, a day wouldn't be complete without it. Are you getting the best thing for your body, though? Drinking the right kind of thing first thing can make a huge difference to how your day plays out and if you want to feel better and brighter, it might be worth switching things up. Green tea is one of the best ways to start your day and incredibly, it can help out in a whole number of different ways. Still not convinced about the healthy drink? Let this change your mind.
Improves Your Complexion
Sure, your coffee gives you a boost and wakes up your mind, but is it really doing anything for your skin? If you want to give your complexion a good clear up, consider making green tea your morning poison of choice. Its credentials? As well as promoting overall skin health and protecting against the sun's UV rays, it can be applied directly to the skin as an overnight treatment. Apply to improve areas of redness, firm up your skin and boost general tone. You'll be looking your best in no time at all.
Lowers Your Cholesterol
While green tea can be great for your external health, it can seriously work wonders for what's going on inside. Many studies have looked at the healing power of the stuff and it turns out, it could be effective at lowering cholesterol. Thanks to its high quantities of catechins, the tea can help to prevent the absorption of cholesterol into the organs, making it easier for your body to get rid of it. All round better health, here we come!
Strengthens Your Bones
As you get older, your bones get weaker and in order to stay in the best possible shape for even longer, it pays to take care of them when you're young. One of the best preventative methods of doing this is by drinking more green tea. Recent research has suggested that green tea might be one of the most effective ways to keep your bones stronger for longer, as it contains chemicals that can stimulate their formation. Drinking a cup in the morning and a few throughout the day can be all it takes to improve your wellbeing into the future.
Brushes Up Your Oral Health
Is the state of your teeth getting you down? Green tea might be the answer. Studies have shown that by regularly drinking green tea, you can enjoy an overall healthier mouth and it's all down to the catechins again. The component can work wonders in fighting off mouth bacteria, giving you a fresher smile and cleaner teeth into the future.
Protects Against Cancers
Perhaps one of the best reasons to drink green tea on the regular, its cancer protective properties are not to be scoffed at. A number of studies have shown that drinking the stuff throughout the day can help to protect against certain cancers and ward off the development of others. If you have breast, bladder or ovarian cancer risk, you might want to start drinking green tea now; you never know the difference doing so can make.