'Tis the season to eat too much, indulge a little more and treat yourself. While veering off the healthy path from time to time...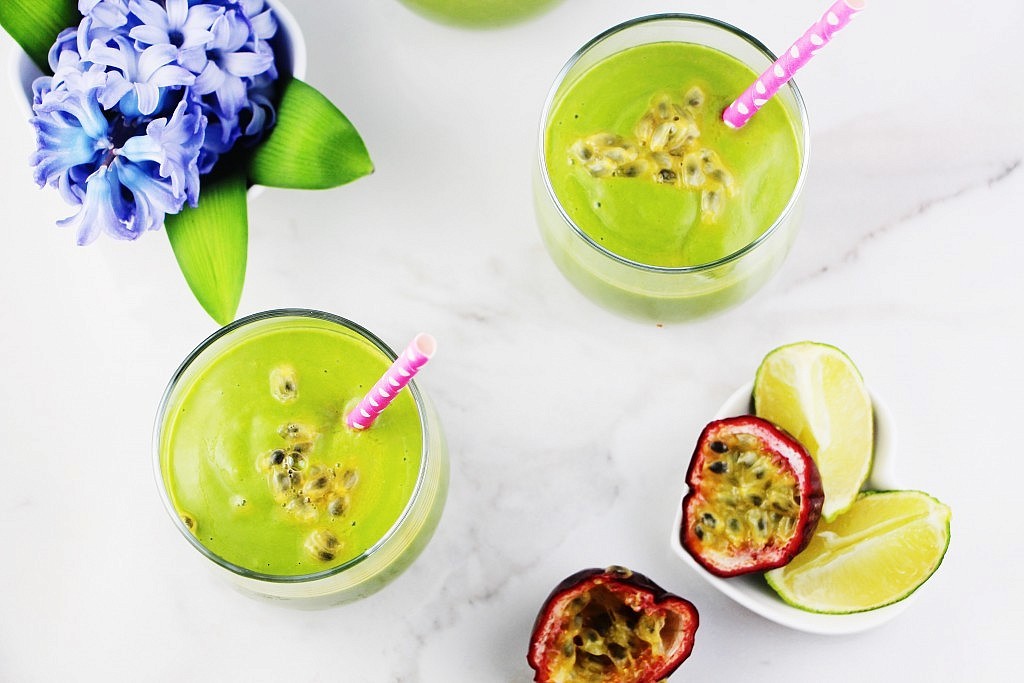 'Tis the season to eat too much, indulge a little more and treat yourself. While veering off the healthy path from time to time might not be a problem, do it too much and you can end up feeling all of the effects. If you're suffering from one holiday party too many, it could be time to do your body a little good. Whipping yourself up a detox smoothie is one of the best ways to go, helping you to get back on the healthy straight and narrow while giving your system a kick in the right direction.
Healthy food can always taste great, no matter what kind of ingredients it has inside. While this green smoothie might have all the trappings of a veggie juice, it is bursting with flavor and will work serious magic on your tastebuds. Sweet and light, the smoothie balances avocado, grapes and spinach to perfect effect, resulting in a drink that is both rich in nutrients and energizing. Drink this the morning after a big night out and see how much better it can make you feel.
There's nothing quite like the taste of a sweet, fresh fruit the morning after having indulged a little too much. If you're trying to get over the effects of a party, try turning to this pineapple recovery smoothie for a little boost in the right direction. Packing in kale, chia seeds, pineapple and coconut water, the smoothie can do some serious good for both your head and your body, helping you to feel decidedly fresher. Drink this up and go on with your day with a spring in your step.
Giving your digestive system a leg up from time to time can really help to clear out your body and get things working into gear. This pear detox smoothie is designed to do just that, freshening up your body and helping things to get working back on track. Containing spinach, pear, avocado and celery, the smoothie has nutrients and healthy fats for days. Prepare this when you're feeling under the weather and see how much more quickly you can recover!
Foods at this time of year are delicious, sure, but they aren't half heavy. If you need a break from all that winter feasting, try turning to a more tropical palette, bringing about the tastes of summer. This mango, kale, coconut and lime smoothie is as tropical as they come, bursting with zingy flavor. Best consumed in the morning, the drink will help to wake you up and give you buckets of energy throughout the day
Sometimes, the very best detox recipes are those that seem like they're sinful. Such is the case with this lemon pie detox smoothie. Made with frozen bananas, apricots, iced tea and coconut sugar, the drink is as close to ice cream as you can get while still doing your body a little good. Substantial and filling, the smoothie will help to close the gap between meal times and keep you going. Top with some fresh berries and seeds and do your body a little extra good.
Superfoods ought to be high up on your foodie list this season. Protecting your body against illness and keeping things running in tip top shape, these kinds of foods can help to offset the indulgences of the season and keep you feeling healthy. If you're looking for a tasty way in which to get your fill of the stuff, this green mango superfood smoothie is your best port of call. Containing spinach, almond milk, mango, flax seeds and chia seeds, the smoothie is a frenzy of vitamins, giving you everything you need in order to get back on your feet.