Keeping your body in good shape for the future starts right now. The kinds of activities that you carry out in your youth can...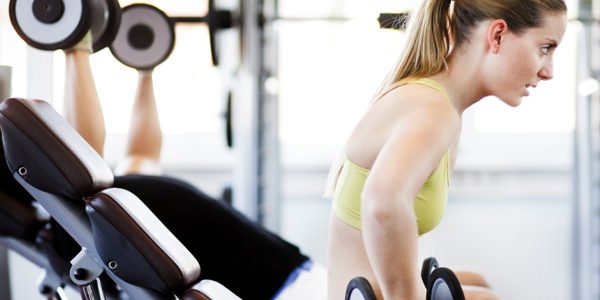 Keeping your body in good shape for the future starts right now. The kinds of activities that you carry out in your youth can have a significant effect on the type of health that you can enjoy in later life, so don't be afraid to start your long term plan right now. Not sure how to go about the whole thing? No fear. By following these simple steps, you can give your body the best chance of staying in shape for the long run. Here's to good health!
Focus On Your Upper Body
Parts of your body age in different ways and by focusing on each one of them in turn, you can give yourself the best chance of staying as fit as possible. If you're just starting out, try taking a closer look at the health of your upper body. While you might walk around all day, you need to take the time to specifically focus on your arms, chest and upper back to keep these areas strong. Push ups and chin ups are a great way of focusing on this area in general and should be a part of your daily routine. Aim to complete 20 a day when you're first starting out. As this becomes easier, add in more sets by factors of 5. You will be in good shape before you know it!
Keep Your Core In Shape
Your core affects more parts of your body than you might have thought and it pays to keep it shape right now. As well as supporting your upper body and legs, your core keeps your lower back in better shape, reducing your chances of developing chronic changes in later life. When you're working out, try tensing your stomach muscles while you're performing other activities. Keeping things tight when you're going can give your strength a much needed boost!
Work Out Your Knees
When you get older, your knees might be the first part of your body to give you trouble. Keeping your leg muscles in good check can bolster the strength of the joint, giving it an extra cushion of support and effectively warding off any strains. In order to target this area, you can try carrying out a few simple leg curling exercises. Lie on your stomach and slowly bring your right heel towards your lower back, before lowering it back to the floor. Repeat with your left leg and complete 10 repetitions. Your knees will be stronger and more supple in no time at all.
Target Your Pelvis
Your pelvic floor muscles are responsible for supporting a great deal inside your body and keeping them in check now can help out significantly in the long run. Women are particularly susceptible to weaknesses in this area, so make sure you work out the muscles before it becomes too late. To focus on your pelvis, try lying on your back with bent knees, keeping your feet on the floor. Slowly draw in your lower stomach muscles as if they were being pulled together. Hold this position for five seconds and slowly release.