Losing weight can be hard. Your weight can go down and back up and stay somewhere in between and over time, you might be...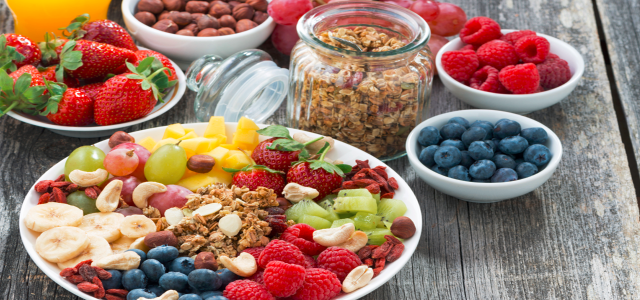 Losing weight can be hard. Your weight can go down and back up and stay somewhere in between and over time, you might be tempted to pack the whole thing in and eat what you like. What if you could eat more and weigh less, though? A promise that sounds too good to be true, snacking on your diet can actually lead to more lasting results, helping you to slim down in no time at all. It's all about your mentality. If you approach your snacks with a healthy mindset, you can incorporate them into your diet and push yourself to keep going throughout the day. Food should be about pleasure and by switching your perspective, you can eat well and still lose weight.
Take Healthy Snacks On The Go
When you're in your home environment, sticking to your diet is a walk in the park. As soon as you enter the outside world, however, temptation can hit you like a ton of bricks and before long, you might be making a beeline for the nearest cookie. In order to keep your blood sugar levels regulated and resist unhealthy snacks, try filling your bag with a few bags of healthy snacks before you go. If hunger hits, you will be armed with healthy fare, helping you to stick to the diet.
Snack When Hunger Hits
Diets can seem to be all about resistance but if you deny yourself food for too long, you up your chances of slipping and eating unhealthy food. If you start to become really hungry and you're not planning on eating a large meal anytime soon, don't be afraid to have a light, healthy snack. Avoiding food will only make your energy levels crash, meaning you will be more likely to eat sugary foods as a way of counteracting your low blood sugar levels. Grazing on things like fruits and nuts can help to keep your hunger levels at bay and help you to make healthier, lighter choices when it comes to mealtimes.
Stock Up On Nuts
High in protein and a great source of healthy fatty acids, nuts are a great way of feeling fuller for longer and resisting processed snacks throughout the day. Eating a handful of mixed nuts in between meals is a great way of warding off those hunger pangs and resisting the sugary and salty treats that might be in the way. Making them a part of your regular diet can also help to boost your health and help you feel better in your body!
Eat Protein Rich Foods
Selecting snacks that will help you to feel fuller for longer is a great way of eating regularly and cutting down on the calories. Protein will help you to feel fuller for longer, giving you a boost of energy that will last well into the afternoon. Selecting foods like protein bars, nut butters, hard boiled eggs and trail mix can have you feeling fuller for longer and will also make eating less in the aftermath a whole lot easier!