Yoga. We've all heard about its benefits for the body and mind but how many of us have actually tried a class? Getting into...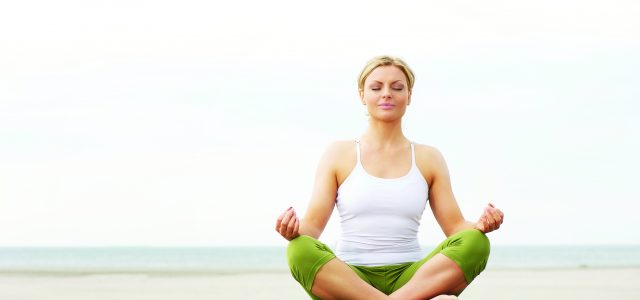 Yoga. We've all heard about its benefits for the body and mind but how many of us have actually tried a class? Getting into yoga might be one of the best things that you do this year, helping you to stay calmer, build your strength and clear your mind. If you're getting into yoga for the first time, you might feel lost in a sea of strange poses and stretches and while you will learn most of the terms on the go, there are a few steps you can take to make your journey an easy one. With these tips under your belt, you will master your next yoga session.
Get There Early
Yoga is all about feeling calm and energized, so make sure you get to your class in plenty of time. While you might have a pile of paperwork to fill out before your first class, you can also use this time to introduce yourself to the teacher, talk to the other students and find a quiet spot for your mat. The more comfortable that you feel, the better your first class will go!
Drink Plenty Of Water
Staying well hydrated during any form of exercise can help you to feel energized and refreshed once your workout is done. While yoga might not be as intense as other forms of fitness, it is vital to your muscles that you keep your water levels well topped up. In a typical yoga class, you will lose a little weight through sweating, so keep a bottle close to hand. Over time, your water intake will become second nature to you but at first, sip a little more.
Wear Comfortable Clothes
As much as you can, try not to worry about what you're wearing during your first yoga class. Light, loose clothing can be the best choice to make, helping to increase your range of movement and keep you feeling comfortable. If you're not sure that you've made the right choice, try bending and stretching before you leave the house. If everything can move and nothing feels uncomfortable, you're probably onto a winner.
Eat Light Before You Go
Eating light, healthy foods is always a good idea before you hit the yoga class. Avoiding spicy, fatty or fried foods can only help you to feel better, as these kinds of products will take your body longer to digest. On the other hand, practicing yoga on an empty stomach can increase your chances of feeling lightheaded and dizzy. It's a good idea to aim somewhere in the middle. Try snacking on a yogurt, some fruit or vegetables before you go. You will get a quick burst of energy without feeling weighed down by your meal.
Brush Up On Your Basics
While you will be taught everything that you need to know before you go, it's a good idea to have a few basic poses in mind before you hit your first class. Take a few moments to watch a few beginner videos and read up on some quick guides before you go. You don't need to become an expert, but it might make you feel a little more comfortable before your class.