Walking into a new class for the first time can be more than a little daunting. When you're faced with a sea of new...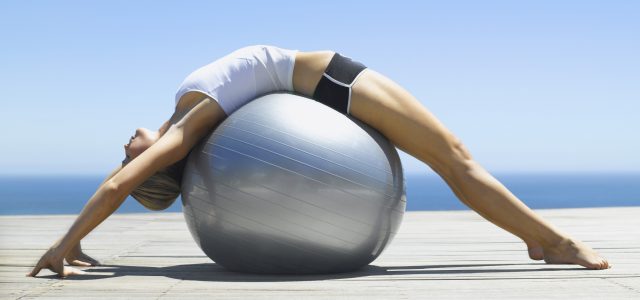 Walking into a new class for the first time can be more than a little daunting. When you're faced with a sea of new faces, unknown equipment and strange rules, it can seem like you're never going to get to grips with things. All it takes is a little time. When it comes to activities like pilates, your first few sessions can feel a little unnerving but after a few weeks, you will be bending and stretching like a pro. To make things easier, you can try preparing a little before you go into your first class. Not sure what to expect? Let us guide the way!
Bring Your Own Mat
While you're not obliged to bring any equipment to a pilates class, many students like to bring their own mats from home. When you're making your selection, make sure you focus on the correct type of mat on offer; while yoga mats are thinner and more flexible, pilates mats have a little bit more substance to them. Having your own mat to hand can also enable you to practice any new moves at home, helping you to get acquainted with the whole process much more easily!
Wear Comfortable Gear
Pilates will push and pull your body in a whole range of poses, so it pays to be comfortable before you begin. Kitting yourself in loose, comfortable clothes can make the session a whole lot more easy and make getting yourself into various positions a great deal less stressful. Try not to worry too much about what you look like; your comfort is key, so make sure you feel confident.
Bring A Bottle Of Water
It might look relaxing from the outset, but pilates can get very intense over a full session. During your class, you can get a vigorous full body workout and by the end of things, you might be feeling tired and thirsty. When you build up a sweat, you lose essential water stores and electrolytes from your body and these need to be replaced. If you can't sip on a bottle throughout your workout, make sure you have a drink to hand for when the session is over.
Find Your Navel and Spine
When it comes to mastering the moves in a pilates class, you need to focus on areas of your body you might never have thought about. The "naval to spine" concept in pilates means that you must pull your navel in towards your spine during standing postures, helping to keep your core strong. Your posture will be improved and over time, you will build up a great deal of strength.
Stretch It Out
Lying on your mat after your session is complete is a great way of relaxing but don't forget to use this opportunity to stretch. Keeping your limbs long and loose can help to lengthen your muscles and improve your levels of flexibility. Over time, your muscles will become leaner and more elongated, rather than bulky, so try to focus on this step after each class.