Sleep deprivation comes in a number of different guises and you might not be aware of how it can affect your body. While feelings...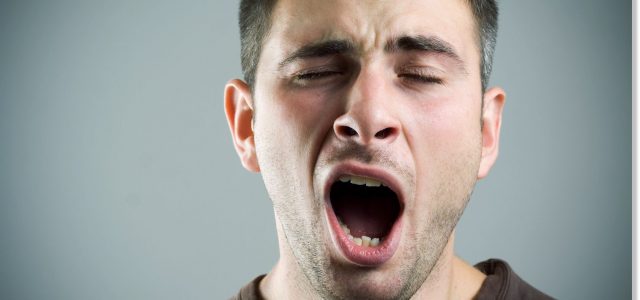 Sleep deprivation comes in a number of different guises and you might not be aware of how it can affect your body. While feelings of tiredness and lethargy are an obvious symptom of the condition, your body can react to a lack of shut eye in a number of weird and wonderful ways; it is up to you to work them out. If you're lacking a good quality of sleep, it's time to make a change. Adequate rest can help your body to function and repair itself, so if any of these symptoms are a regular part of your life, it's time to do something about it.
Sudden Weight Gain
When you don't get enough rest, your body requires extra energy in order to keep going throughout the day. Studies have found that people who consistently miss out on a healthy night's sleep can consume as many as 300 calories a day in excess of their normal intake. Over time, this kind of of consumption can build up. What's worse, when you sleep less, your body's level of the hormone cortisol can increase. The more cortisol in your body, which is linked to stress, the more fat that you will put on.
Emotional Unbalancing
Been feeling a little less put together recently? It could be down to your lack of shut eye. When you don't sleep adequately, you're less likely to have proper control over your emotions, which can lead to more frequent feelings of irritability and depression. The longer your tiredness goes on, the worse that you can feel, so if you're struggling with your sleep, try to see a professional to nip the problem in the bud.
Decreased Immune System
If you're an otherwise healthy person but you keep on getting ill, it could be a sign that you need to get more rest. The less sleep that you get, the less effectively that your body's functions can perform and the longer it goes on, the worse that the effect will be. Sleep deprived people are more vulnerable to infections and illnesses going around, so make sure you're getting enough rest each night to keep your defences strong.
Increased Rate Of Accidents
A sudden spike in the number of accidents that you're having could be a sign that your body is lacking adequate rest. When you fail to get a healthy amount of sleep, you're less likely to focus on your tasks, which can increase the rate at which you have accidents. If you're driving or taking on a dangerous task, make sure you're well rested beforehand. It is in your best interests to sleep before you go.
Unfocused Thought Processes
Are you struggling to follow even the most simple of tasks? It could be time to take a rest. The more tired that you are, the more foggy and unclear your thought processes will become and over time, you can seriously affect your ability to work normally. Just one night of bad sleep can result in as much as a 32% decrease in mental function and over time, it just gets worse. You don't need to pull an all nighter to get that project done and in fact, it's in your best interests if you don't.