Let's get this out right away: It's round-faced. Polar's newest low-cost entry to the GPS smartwatch category is a round-faced option that offers people...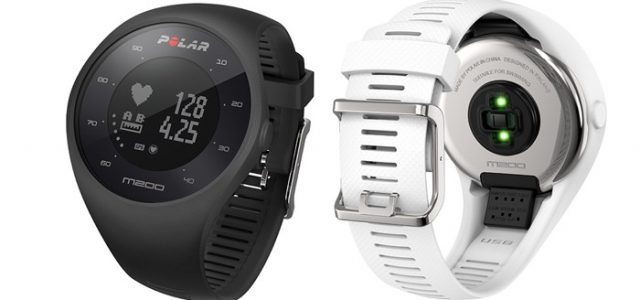 Let's get this out right away: It's round-faced. Polar's newest low-cost entry to the GPS smartwatch category is a round-faced option that offers people on a budget a lovely timepiece with many goodies under the hood.
A veteran in the sports watch category, Polar has been keeping pace with the competition with little fail.
The M600 is still one of our favorite GPS smartwatch options for the year, with it's small but effective touch screen, color display, Android OS and feature-packed design.
The M200 is a totally different package but makes a solid entry in the M-line of Polar watches. In fact, had the M200 come out a little earlier in the year, it may have made our list of The 5 Best GPS Wrist Wearables of 2016.
The M200 comes in a no-nonsense package, which gives runners the stripped down necessities they need to track what matters but comes at a price more people can afford than other devices in this category.
It is, arguably the best bang for your buck in GPS.
The M200
Do you prefer red or black? Those are your two options for band color. After that, you can purchase additional bands in other colors, white, fresh blue (turquoise) or mellow yellow.
The M200 is a big face. This is a challenge for many smartwatches; how to cram all that tech into a small watch, especially one with a face you can see? Until someone invents holographic technology, we'll either get tiny displays or big watches.
The bezel of the M200 is one of the largest on the market, almost half the diameter of the face. It leaves enough room for a 26 mm display, where you can track the date and time or your data.
The M200 will sync with your Mac or Windows computer,
Features
With GPS packed into a swim-ready waterproof design, the M200 steps right into the Apple Watch Series 2 limelight.
Of course, the Series 2 offers many other features, including mapping your GPS route on a full-color map display. The M200 will track your route, but the display is not sophisticated enough to show maps in that way.
If you don't plan to run looking at your wrist, then you won't care.
On top of those features it will track your steps taken, swimming laps, calories burned, sleep time and quality. It will send you smartphone notifications for incoming calls and texts.
It also tracks your heart rate, presumably using the same tech found in the M600, which is reportedly consistent. While Polar's first wrist-worn heart rate monitors may not have worked as well as desired, it seems they've got the hang of it now.
Battery power lasts six days with always on usage.
Accessibility
For starters, it's $149 in pre-order. Devices will ship early next year in the USA, just in time for your resolutions to kick in.
Once you tighten the strap on your M200, it's working. Things don't much easier than that. As long as you keep it on, it's tracking what you do.
Because it does so much, you don't have to carry your smartphone when you run with the M200, but… if you must, you can pair it with an iOS or Android device.
For runners who like to listen to music while they run, they will have to carry something. The M200 doesn't do MP3.
For everything the M200 is not, a small-faced music player, it's a solid option.
Many runners are runners because running is simple and free. Runners tend to be people who appreciate simplicity. All they need is a good pair of shoes and some ground on which to run.
Adding something like headphones or a smartwatch comes under serious scrutiny. Not only are these things cumbersome, they add cost to a runner's simple lifestyle.
The M200 cuts that decision making down to size. For this reason, we think the M200 rockets to the top of the list for many runners.