Breakfast is the most important day and therefore, it's on us to do the best we can to whip up a meal that really...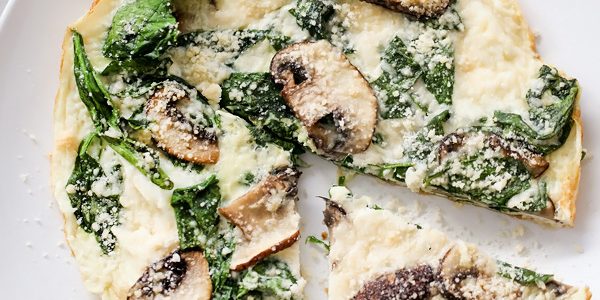 Breakfast is the most important day and therefore, it's on us to do the best we can to whip up a meal that really counts. Getting your fill of nutrients first thing in the morning can make a remarkable difference to the way that you carry out your day and if you eat right, you might feel all the better for it. While breakfast should be all about balance, focusing on your protein intake can help you to better digest your food, focus on your work and keep your energy levels up. Ready to boost your breakfast? These protein packed meals will do exactly that.
Want a breakfast that has it all? You need to try the multifunctional breakfast cup. A recipe that balances all the essential nutrients you need for the day, these breakfast treats are high in healthy protein and great at combating those mid morning hunger pangs. There's more to the recipe, too; packed full of oats, the cups will help to keep your blood sugar levels steady, fueling you with the kind of energy you need in order to get things done. Better yet, you can customize your recipe as you want; boring breakfasts, be gone!
While you might be used to drinking your smoothies with fruits and berries, this spinach packed number will blow your other recipes out of the park. Blending the healthy green vegetable with banana and almond butter, this smoothie recipe is a balanced way to start your day and will help to boost your body with nutrients. You can also enjoy the drink after a workout for the ultimate tasty treat.
Eggs are one of the best ways that you can start your day, helping you to stay energized and productive well into the lunching hour! This tasty frittata serves up the egg whites at its base, cutting down on calories while upping the protein count. And to top things off? Sauteed spinach and mushroom finish off this frittata to perfection, upping the protein count and keeping things lean.
Chia seeds are one of the most popular superfoods on the market at this point in time and it's not hard to see why; packed full of healthy healing powers, they can really help to transform any kind of dish into something great for your health and wellbeing. This sweet pudding is particularly high in protein, helping your body to build up its lean muscle stores without any of the added fats. Better yet, the recipe is completely vegan, meaning that everyone can get a taste of the deliciousness!
Does cake batter for breakfast sound too good to be true? It might have all the trappings of a sugar ridden snack but in fact, this breakfast recipe can work wonders on your health. The secret to the dish is its preparation; left overnight, the oats absorb the flavors from the other ingredients, sweetening and softening as it does so. Worried about eating too much sugar? Incredibly, this recipe contains none of the ingredient at all, sweetening entirely naturally.