Pushing your body a little harder than normal is a great way to get into better shape and improve your all round fitness. When...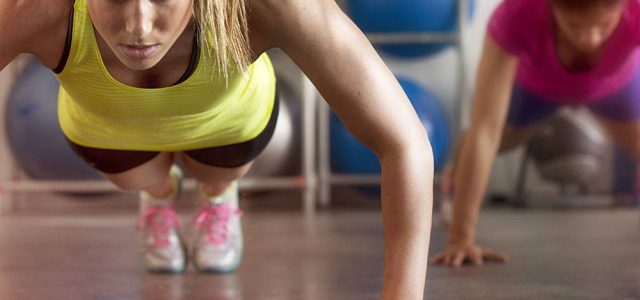 Pushing your body a little harder than normal is a great way to get into better shape and improve your all round fitness. When you take your workout to the next level, however, you can risk feeling more sore than normal and as a result, it's worth taking extra care after your session. Treating your body in certain ways in the hours and days after an intense workout session can improve your recovery time and help you to build strength. By following these steps, you can boost your fitness and improve your performance for the next time around!
Eat Protein Before You Sleep
In the hours after a tough workout, you need to refuel your body and boost your energy levels. Having either a light snack or a healthy meal after your exercise session can help to promote repair and reduce any aching down the line. If you've had a particularly heavy session, protein rich meals are a great idea. Foods like eggs, fish and lean meats can help to promote muscle growth and give you an extra boost of energy in order to keep going!
Guzzle Down The Water
The more you sweat, the more water you lose, so make sure you're replenishing any lost liquid after your workout. Exercising while you're dehydrated can increase any damage carried out to your muscles, in turn boosting your chances of developing an injury. If you're going particularly hard, try drinking a sports drink. Filled with electrolytes, this kind of drink can give you an extra boost of energy and keep you well hydrated when you're working out.
Use A Foam Roller
If you're feeling particularly sore after your workout, you could be experiencing knotting in your connective tissue. Rolling out your sore spots with a foam roller can help to get rid of any of these knots and prevent any muscle imbalances from forming, too. The process might feel uncomfortable in the moment but in the hours afterwards, you will be feeling much leaner and more limber.
Take A Dip In Cold Water
You might be familiar with the sight of many athletes taking a dip in an ice bath following their workout, and there's a good reason why. Fully submerging your body in cold water after you workout can significantly cut down on any soreness and reduce muscle inflammation, too. Taking the plunge can be a shock to the system but the next day, you will feel all the better for it!
Get Sufficient Rest
Intense workouts can take their toll on your body. In order to give yourself the best chance of recovery, it's worth taking it a little easier in the hours following your exercise. Ensuring that you get a good night's sleep after you workout can help to reduce your recovery time and improve your performance the next time around. You will wake up feeling refreshed and rejuvenated, ready to take on anything!