Fitness isn't all about moving at 100 miles an hour. Sometimes, it is the slower activities that can do us the most good, working...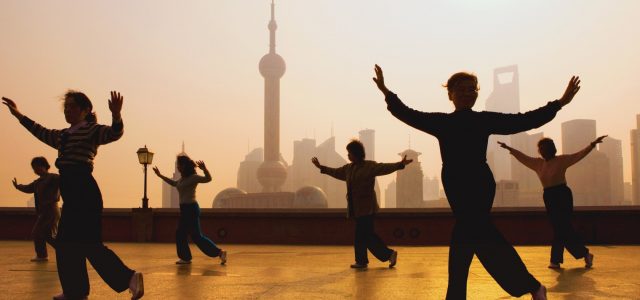 Fitness isn't all about moving at 100 miles an hour. Sometimes, it is the slower activities that can do us the most good, working our bodies and minds at the same time. Take Tai Chi for example. While you might not associate the sport with a hefty workout, it can do your body a great deal of good, building your strength in a slow and gentle way. Making the activity a part of your lifestyle can help you out a great deal and before you know it, you can be feeling stronger and more settled in your body.
Builds Back DNA
The less easily your body is able to build back DNA due to oxidative stress, the more susceptible to things like heart failure, chronic fatigue and infection you will become. Research undertaken relating to Tai Chi has revealed that it might be one of the best activities to fight against this kind of change. After 12 weeks of the activity, participants were shown to have and improved DNA repairing capacity and a more efficient oxidative stress response. That's no mean feat for such a gentle activity!
Improves Long Term Strength and Flexibility
As you get older, your muscle function changes and as a result, you can lose areas of strength and flexibility. The types of activities that you undertake when you're younger can make all the difference as you get older, helping you to stay more flexible for longer. Regular Tai Chi can help to keep your muscles more supple, boost your strength and even increase your immune capacity. You can build your strength today for a stronger set of muscles in the future!
Boosts Your Memory
As well as helping out the body, Tai Chi can work wonders on your mental capacity. Keeping your brain sharp as you age is one of the best ways to stay in better shape. Training in Tai Chi and retaining a busy social calendar can give your brain the right kind of balance it needs to remember more and stay in good cognitive shape. The calmer and more focused you feel, the stronger your brain will become.
Overcomes Stress and Anxiety
While exercise in general is a great way to get over bouts of stress, the kinds of activities that you choose can make all the difference to your wellbeing. The relentless speed of the modern world can make it hard to unwind and over time, constant stimulation can really get the better of you. If you're on the hunt for an activity to help you unwind and improve your strength, Tai Chi is a great choice. Research has suggested that regular bouts of the activity can increase self esteem, decrease depression and boost overall feelings of wellness. That's reason enough to pick up the activity today!