This isn't entirely true. Just this week at IFA (the Berlin electronics trade show like CES), Garmin announced a very squarish smartwatch. There's been...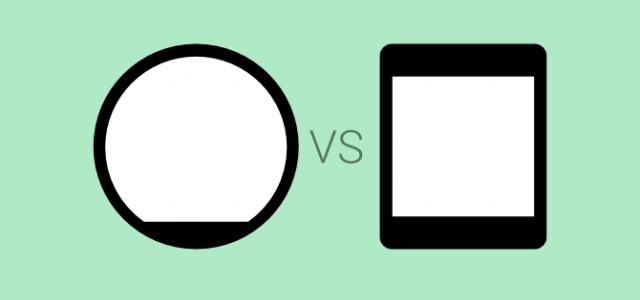 This isn't entirely true. Just this week at IFA (the Berlin electronics trade show like CES), Garmin announced a very squarish smartwatch.
There's been a lot of grumbling aimed at square-faced smartwatches. Likely, this is the backlash against mighty Apple, even Fitbit. Maybe.
If the watches coming out of IFA are any proof that the people don't want square, then the rumors seem to hold water. Of course, we'll hold out for the Apple Keynote, coming out next week.
This isn't a complete list, but these are the most newsworthy so far.
Asus Zenwatch 3
The Asus smartwatch is the turncoat of the bunch. The prior two versions from Asus followed the square format. They've completely ditched that for the 3rd version of their smartwatch.
It's a lovely timepiece, much upgraded from the previous versions. They've manufactured the body from jewelry-grade stainless steel, available in three colors: black, silver, and rose-gold.
The bezel is diamond cut and the strap is Italian leather unless you go with the sportier rubber option. There are three side buttons for operation, but the screen is touch so you can navigate that way too.
This smartwatch runs Androidwear so iPhone users won't likely buy it, even though the 3 stays charged twice as long as the Apple Watch. Pricing isn't out, but should be in the $200-250 range.
Samsung Gear S3
Available in two trim lines, the classic or the frontier, the Gear S3 is Samsung's best preemptive stab at Apple's heart.
In response to Apple Watch's crown, the Samsung Gear S3 retains the rotating bezel from previous Samsung watches. Like the crown, the bezel provides navigation of the operating system.
The watch face is also a touchscreen, just like Apple's Watch. Samsung made sure to squeeze in GPS and waterproofing to a depth of five feet for 30 minutes.
The Gear S3 utilizes NFC and something called magnetic secure transmission (MST) to facilitate Samsung pay. The Apple Watch version one already has that ability.
What Apple's Watch doesn't have is LTE. The S3 does. Neither makes calls yet. The S3 does, however, last longer than one day on a charge, closer to three of four. That crushes most competition.
Samsung built the S3 tough enough to take a workout, equipped to track that workout too.
With Samsung's moves into iOS integration, they're make their intentions clear to Apple: We're coming.
Xiaomi Amazfit
It wasn't that long ago that Xiaomi wasn't even a blip in the wearables world. Now it hovers between third and fourth place for the largest wearables manufacturer.
The Mi Band 2 even made our list of fitness trackers under $50. Now they have a smartwatch, the Amazfit. Guess what? It's round.
It packs a lot into a cheap smartwatch. For just over $100, you  get GPS, fitness trackers including heart rate, notifications, NFC payment, and time.
Sorry to report, but if you want to buy the Amazfit you will need to order it from China. Xiaomi has announced no plans to sell overseas.
We'll keep you posted as news comes out of IFA. Don't throw out that square smartwatch yet.
We have a feeling the new Watch from Apple will look pretty similar to the old one. Apple has never been the company to follow the pack, just so they could fit in.
If you are an Apple fan, there's a good chance you're wired to operate same way.