Winter wonderlands are all well and good but the season can really wreak havoc with your body. Sudden changes in temperature take their toll...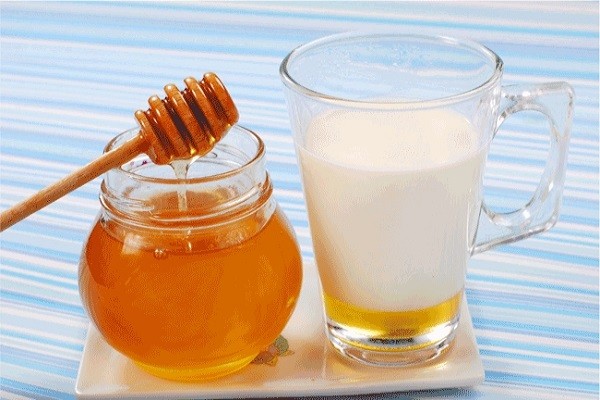 Winter wonderlands are all well and good but the season can really wreak havoc with your body. Sudden changes in temperature take their toll on the state of your skin and before you know it, you can find yourself suffering from a complexion that is dry, irritated and flaky. While you might not be able to escape sudden changes in temperature, you can do your best to protect your skin from the cold and internal heating, putting in a protective layer. These natural products work their best to keep things looking in check, helping maintain healthier skin throughout the season!
Milk and Honey
Naturally cleansing and soothing, milk and honey work together in the best possible way, keeping your skin protected and supple. The fats and lactic acid in milk are fantastic at calming irritated skin, while honey can help to boost moisture in the skin's surface and help to protect from bacteria and fungus. You can try making a cool milk compress and and applying the cloth to your skin for a number of minutes. Follow up by either adding a little milk and honey solution or gently rubbing in some manuka honey on your skin. Wash the foods off and marvel at your glowing complexion!
Coconut Oil
Working its magic on all areas of the body, coconut oil really is a miracle product. While it can do any number of great things for your internal health, it can work even more effectively on your skin, keeping it in good knick. As well as being a fantastic moisturizer, coconut oil is known to help boost antibacterial, antiviral and antifungal properties in the complexion, keeping things as clear as can be. Try using a raw coconut oil as part of your cleansing routine, rubbing it off with a muslin cloth after it's well absorbed.
Olive Oil
Both natural and incredibly gentle on the skin, olive oil might just help to change up your skincare routine this season. While cooking with the oil can help to keep your body looking good from the inside out, you can also try using it on your skin to give things an extra added boost. Loaded with moisturizing and antioxidant properties, the oil will help to protect against the signs of ageing and keep your skin looking its best throughout the winter. You can either choose an olive oil based mask or whip your own up at home.
Soy
Soy based foods are some of the healthiest out there, so it makes sense that the product would work wonders on your skin, too. Either used on the skin surface or consumed as part of a balanced diet, soy can help to maintain the elasticity of the complexion, keeping things looking supple even in the harshest of weather. The food also helps to stop collagen from breaking down, working it magic in the anti ageing process. Layer up when things are getting cold outside and keep your skin looking at its best.
Green Tea
Not all foods have to be applied to the skin in order to work their magic, of course. Ensuring that you get a healthy diet can provide your body with the right kind of protection against the cold, keeping things on a healthy track. Drinking green tea is one of the best ways you can keep your complexion looking at its best this winter. Helping to protect the skin against UV rays, the tea can prevent sun-based damage that might dry out the skin. Drink a few cups a day and see how much better it can make you feel.