When you're trying to grow your hair, it can feel like time has stood still. Waiting for things to move is very much like...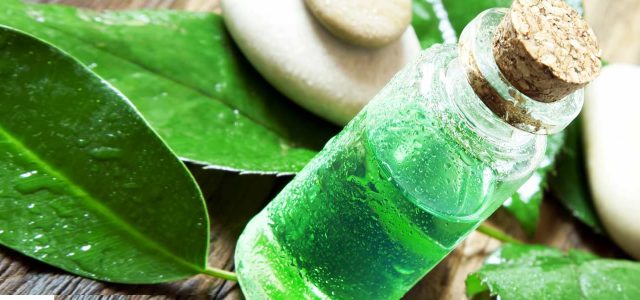 When you're trying to grow your hair, it can feel like time has stood still. Waiting for things to move is very much like watching paint dry and the more you watch, the less that seems to happen. It turns out, however, that there might be another way. The benefits of tea tree oil are endless and while you might be more familiar with it as a way of clearing up your skin, it can be used effectively as a hair growth serum. Want thicker, stronger hair? Tea tree can make things grow like a dream.
Hydrates Your Scalp
Battling an itchy, sensitive scalp? Tea tree can help you out. The application of the oil to drier parts of your scalp can help to clear up any sensitivity and help to boost the production of natural oil on the skin. The better moisturized your scalp is, the more easily your hair will grow! Massaging the oil into your skin before you go to sleep and washing it out the next day is all that it can take to help you find your way to better hair.
Controls Oil Production
Adding oil to eliminate oil might not seem like the most logical thing to do but in fact, doing so can help to cut down on excessive production of the stuff in your skin cells. If you suffer from overly greasy hair, massaging a little tea tree oil into your scalp throughout the week can help to control its production and improve the quality of your hair. The less clogged your follicles are with oil, the more easily your hair can grow and flourish, so adding in tea tree oil to clear your scalp can really help to keep things looking great!
Kills Hair Fungus
Suffering from dandruff? Tea tree oil can help out. The common fungus malassezia is responsible for a large amount of the dandruff produced in your head and if you're fed up of fighting the flakes, you can take matters into your own hands. Thanks to its antifungal properties, tea tree oil can help to kill the fungus and keep the skin on your head in better shape. A healthier scalp means stronger, more nourished hair!
Conditions The Hair Roots
You might already be focused on the ends of your hair, but what can be said about the roots? Controlling hair growth and quality, it is in the roots of your hair that things can go right or wrong and maintaining their health can really help out in the long run. Applying a little tea tree oil to the area before you go to bed can help to nourish the root and ultimately make it stronger. If you struggle with hair loss, this step can be particularly helpful, and it might turn the situation around entirely!