Announced at IFA 2016 in Berlin, the international electronics trade show, TomTom is coming out with not one, but three new wearables. Yes, TomTom,...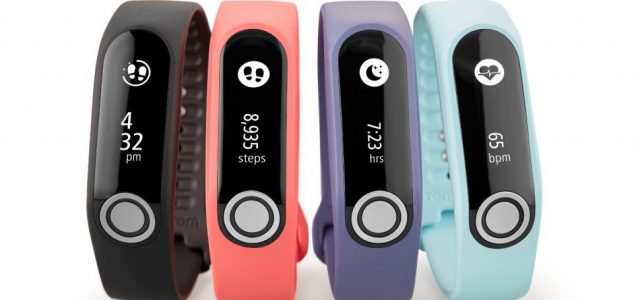 Announced at IFA 2016 in Berlin, the international electronics trade show, TomTom is coming out with not one, but three new wearables. Yes, TomTom, the company that up until a few years ago, only made GPS consoles for your dashboard. Now they do wearables.
One of their new wearables offers something new, while the other two upgrade their current smartwatch offerings. The new device is a fitness tracker ala Fitbit. It offers the smallest form factor for measuring body fat.
We should have seen this coming. After all, companies like TomTom and Garmin (a similar company and TomTom's main competitor) have reps; not representatives, but repetitions. They've logged their 10,000+ hours in consumer electronics.
Unlike like other consumer electric companies, who's backgrounds are making AV equipment, TomTom's is tracking and data. Those are two key elements of the current wearables market.
It should come as no surprise they are coming over the top with wearable options that leverage what they do best.
Look out, Garmin.
The Touch
$129.99
This device drops TomTom into a new category. It marks their first fitness tracker. While it does several cool things, ironically it does not track GPS. It won't even tether with your smartphone to track GPS.
What it does do, however, is measure body fat measurements. There is a button on the front, connected to another on back against your skin.
When you touch the front button, a connection whips through your body, turning you into a circuit via the two buttons. It's like using those bioimpedance calipers.
With unknown accuracy, the Touch will tell you your body fat percentage. This tech is nothing new, but the form-factor is fresh. Nobody has ever put into a wearable before.
The variability with this technology centers on hydration and user error, but if it's even sort of accurate, it could help. The obsessive person checking all the time would likely stay more hydrated to get true results, but also build a benchmark to work against.
The Touch will also measure the usual suspects, steps, activity, and sleep. It will even send you phone notifications, can handle getting wet, and sports a touchscreen. Not bad.
The Spark 3
$169.99-$249.99
The price range is due to the fact that there are three trim lines for the Spark 3. Other than the standard Spark 3 Music, they offer the Cardio and the Cardio+Music versions.
The Cardio introduces built-in heart rate monitoring so you don't need a chest strap. The Music version shouse MP3 playback. We're of the opinion that the entry-level models may be redundant. Most will want GPS and music.
The basic platform is an upgrade from the Spark 2 with something called route exploration.
Instead of pre-planned routes, this option gives users the freedom to explore, finding their way home leveraging TomTom GPS.
The Adventurer
$349.99
Take the top of the line Spark 3, bake in some rugged design elements, a barometer, and a compass. Presto-chango, you have the Adventurer.
At this price, the Adventurer is against some stiff competition with the Polar M600, which offers many of the same features (save the barometer). The M600 rocks a color display plus an Android operating system.
The M600 is also waterproof enough to jump in the pool, but it doesn't have TomTom's GPS rep, nor the route exploration feature.
This is pretty exciting news from TomTom. They are clearly in this wearables game to win in.
We think they may struggle to take on the style and form factor of the Polar M600, but Garmin doesn't yet have a product that stacks up the Spark 3.
Don't sweat, though. (Not because it would hurt your wearable, of course.)
We're sure Garmin is on the cusp of something exciting.