Acne is a skin disease that is most common in teenagers and young adults, but also affects millions of adults, that can cause...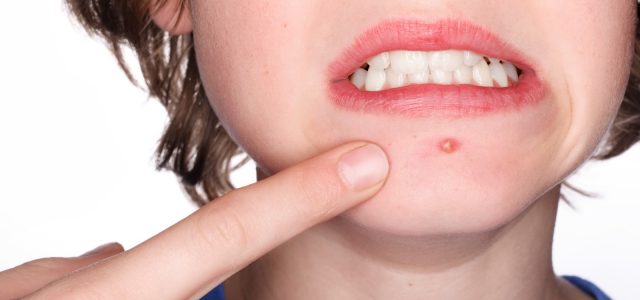 Acne is a skin disease that is most common in teenagers and young adults, but also affects millions of adults, that can cause decreased self-esteem and many more health related problems. I have personally battled acne for years and know how stressful it can be, especially in high school. This list will look at five of the top causes of acne and how you can best protect yourself from those causes. Of course, everyone's skin is different, so these will have varying degrees of success depending on who you are.
1. Genetics
Believe it or not, but it is believed that some people are just genetically predispositioned to be susceptible to acne. So a good way to tell if you have a genetic susceptibility to acne is to see how your parent's skin looks. Most people have acne at some point in their lives, but a good number of cases go away by the time a teen reaches adulthood. If you are suffering from acne, and your parents still have acne, there is a good chance it may be genetic, though this is not always the case. It is obviously impossible to protect yourself from genetics, so in this case, it's best to just keep your skin clear, and eat healthy to try reducing acne using the conventional methods.
2. Greasy cosmetics/facial products
People often think that skin products and cosmetics are not harmful to your skin and are completely safe to use, but that is wrong to a degree. A lot of make-up and other cosmetic products contain ingredients that can lead to acne. The best way to prevent from breaking out die to make up would simply be to stop wearing it and stop using the harmful cosmetics. Of course, this is not always an option for people. If you want to continue wearing makeup and using these cosmetics, its best to either find proven natural and healthy options, or to ensure you are keeping for face very clean and removing all of the make-up and not leaving it on your face for too long.
3. What you eat
Your diet plays a giant role in how your skin looks and feels. If you eat terribly, do not be surprised when your skin looks and feels the same way. Eating a balanced, highly nutritious diet while limiting the processed foods, sugar and harmful fats that you put into your body will make your skin glow. Drinking water is also extremely good for your skin as it flushes harmful toxins out of your body. As you could imagine, it's fairly simple to prevent acne from what you eat. By eating healthy and balanced meals, you are doing your face a huge service as you will start to see results quickly if your diet is changed. Changing your diet for the better will not only help acne, but will help other areas of your life as well.
4. Not cleaning and taking care of your skin
This is without one of the most common causes of acne. If you simply never clean your skin/hair and don't take action when you feel dirty, it should be no shock that you have acne. Acne is a bacterium, and it thrives on oily and dirty skin. So, by cleaning your face at least once a day with soft and natural remedies, you are going a long way in making sure that acne won't find its way onto your skin. One extremely helpful tip that I've used that has worked wonders for me personally is to either change your pillowcase every night or sleep with a soft, clean towel over your pillow.
5. Stress
The final cause of acne is one that everyone can relate to, and that's stress. Being stressed can do more than tire you out and make you sad/worried, stress can also cause big chemical changes in your body. And one of those chemical changes is that stress can lead to a worsening of acne. Doctors aren't sure if stress directly causes acne, but they believe that stress can without a doubt make very slight acne, flare up like crazy. Stress is very hard for some people to deal with, so prevention of this cause is not always easy. Some good ways to reduce stress are: Reassure yourself that you will always have time to react; there is no use worrying about things you can't control, and think positively.