Your eyes are the window into your soul and how you see the world around you can have a huge effect on the way...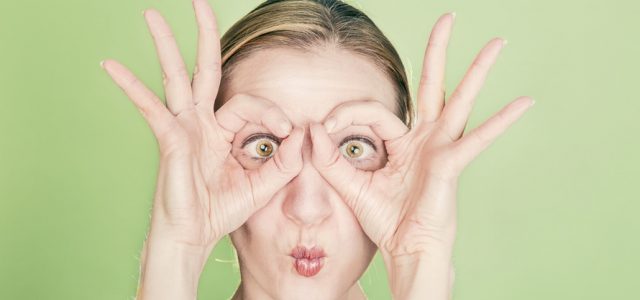 Your eyes are the window into your soul and how you see the world around you can have a huge effect on the way you understand your direct environment. With the rise of technology and the ever-growing presence of electronic screens, the health of our eyes has begun to be seriously compromised and over time, the effects of our digital world can build up. While spending time in front of a computer screen might be a reality in your life, you can take up a number of exercises in order to make the most out of your eyes. Your vision is with you for life and taking care of it now should be a top priority!
Close Your Eyes
Keeping your eyes in good health could be as simple as keeping them closed every now and then. Shutting your eyes throughout the day can help to keep them clean and relaxed and improve the sharpness of your vision over time. If you want a little extra release, you can try pressing a cold finger over each eyelid and keeping it in position for a few seconds. Keep repeating this exercise for between 5 and 10 repetitions and give your eyes a few seconds to readjust at the end of the process.
Rolling Your Eyes
While it might be associated with feeling angry, rolling your eyes can actually help to keep your vision in good health. Moving your eyes in their sockets can help to strengthen the organs and keep them in better shape for the future. To do this exercise, roll your eyes slowly in a circle, taking turns to love them from left to right. Repeat this movement between 5 and 10 times and blink a few times afterwards to readjust your focus.
Cross Your Eyes
It might have been something you used to do to make people laugh but it turns out that crossing your eyes is actually a great way in which to keep your vision in tip top shape! Refocusing your eyes to different areas is a great way of testing the organs in different ways and maintaining all round visionary health. If you need a little guidance, try picking a slender object like a pencil and holding it in front of your face at arm's length. Slowly bring the object towards your face, focusing on it as you do so. As it approaches your face, your eyes will be "crossed". Repeat this activity slowly 5 to 10 times to feel the full effects.
Heat Your Eyes
Do you suffer from "floaters" in your eyes? When your eyes are tired or strained, you can see a number of small black shapes floating across your line of sight and if you want to get rid of them, heat is the only answer. Try rubbing your palms together to heat the skin and and press them over your eyelids. Hold your hands in place for 5 seconds and repeat the exercise 5 times; your eyes will feel instantly refreshed and your vision will become much clearer!
Blink
Blinking is one of the best ways to keep your eyes refreshed and clean and if you want an instant boost, you can try upping your blink count over the course of a minute or so. If you're feeling the strain, try blinking every 3 to 4 seconds over the course of 2 minutes. Your eyes will be cleaner and less tired and you might just find focusing is less of an issue than before!