Essential oils are responsible for a lot of good. When used in the right quantities, they can boost your health and improve your feelings...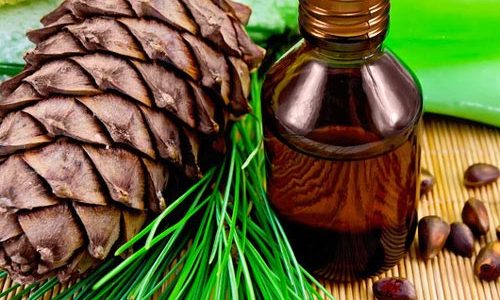 Essential oils are responsible for a lot of good. When used in the right quantities, they can boost your health and improve your feelings of wellness. There's more to the oils, too, and by selecting the right combinations, you can give your hair and skin a healthy, glossy glow. You don't need to drop a pocketful of cash in order to look at your very best. By making these natural products a part of your routine, you will become a better, brighter you!
For Dull Skin
Changes in temperature can wreak havoc on your skin. As the weather gets colder, your complexion can get drier and before long, your summer glow might have transformed into something a lot more dull. To banish the signs of dull skin, rosehip oil is a great addition to your routine. Packed full of vitamin C and lycopene, the oil can rejuvenate your complexion and have you looking as good as new once again. Simply massage it onto your face twice a day and let the rest work its magic.
For Thinning Hair
Is the hair on your head not quite as thick as you would like it to be? There's an essential oil for that. Massaging cedarwood oil into your scalp can help to boost blood circulation, consequently stimulating hair follicles into action. Mixing a few drops of the stuff into your shampoo or conditioner and letting it rest for 30 minutes can make a huge difference. You might notice a change faster than you had imagined!
For Built Up Dandruff
An embarrassing issue, dandruff is something that many people have to deal with at some point in their lives. If you're battling against a constant flaky scalp, you can turn to essential oils as a natural cure. Using cedarwood oil again, you can help to nourish your skin and do away with any built up dandruff. Regular use will bring about the best results, so try combining it with your normal shampoo.
For Aging Skin
Fighting against the signs of aging is something that many people want to do. Rather than turning to drugstore products, however, you would do just as well to use essential oils. Mother nature's "acid peel", geranium oil has astringent properties that can tighten and tone your skin. If you want to combat other skin problems, patchouli oil will have the same effect, banishing oil, dermatitis and psoriasis in the process. Simply mix the oil with your face wash, cleanse your face and go about your routine as normal.
For Acne
Persistent acne is never fun but by turning to mother nature, you can nip the issue in the bud. Tea tree oil is a real miracle worker when it comes to problem skin and by using it on your acne, you can help to clear things up. Mixing Tea Tree Oil with another essential oil, apply the mixture to the problem areas. Try going gently at first; the oil can be fairly strong, so test your skin before you go in with a heavy hand.