Gaining weight? There might be a whole load of reasons why you're piling on the pounds, and it's not always to do with your...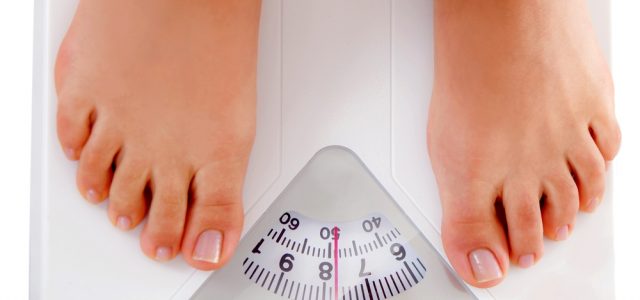 Gaining weight? There might be a whole load of reasons why you're piling on the pounds, and it's not always to do with your lifestyle. While diet and exercise do play a big part in the shape of your body, your hormones and genes can also come into play, affecting your waistline in ways you might never have realized. While your genes might be with you for life, there are a number of natural ways that you can interact with the types of hormones making their way around your body. The fewer of certain hormones you have, the easier it can be to control your weight, so pay attention to your diet today!
Eat More Protein In The Day
Getting your fill of healthy, lean protein throughout the day can make all the difference to how you look and feel. While protein is renowned for its muscle rebuilding properties, it can also help you to feel fuller for longer, making it easier for you to say no to those tasty treats when tea time rolls around. Protein can also help to regulate the production of a hormone called ghrelin, which plays a role in how hungry you're feeling. Higher levels of the stuff will make you feel peckish, which is more likely to lead to overeating later on. Protein can combat these levels, making it easier to eat a normal amount and still feel satisfied.
Select Your Dairy With Care
Getting your fill of dairy might be something that you do without even thinking but it turns out, it could have a bigger impact on the size of your waistband than you had previously thought. Many industrial dairy farms use artificial growth hormones to stimulate growth and production but in some cases, these can end up in the products you end up buying. If you start to consume growth hormones, you can begin to put on weight, particularly if you eat a lot of the stuff. When it comes to your dairy, pick organic or hormone free varieties. You will feel healthier and do your body a little good, too.
High Fiber, Low Sugar
The type of diet that you follow can have a significant effect on the way your hormones work inside your body. If you want to keep things running as smoothly as possible, following a high fiber, low sugar diet can stand you in good stead for the future. Eating in this way can help to control insulin levels in your body, helping you to avoid spikes in blood sugar levels which can lead to weight gain. As fiber is broken down slowly, you will feel fuller for longer and eat a more balanced diet in the long run!
Nix The Caffeine
It might help you to get up in the morning but in fact, caffeine could be one of the reasons why you can't shift those last few pounds. If you're struggling with your weight, a high intake of caffeinated products can raise your levels of cortisol, a hormone that is linked to feelings of stress and anxiety. The higher your levels of cortisol, the more that your body is likely to hold onto fat, particularly around the stomach area. Try replacing your normal cup with a herbal tea or decaffeinated variety. You will get the same taste and might lose weight a little easier, too!
Cut Out Soy Products
While they are a healthy alternative to many animal-based products, soy foods can interfere with your ability to shift the pounds in the long run. Soy can block the proper functioning of estrogen in the body, which in turn can interfere with the use of hormone leptin. When present in healthy quantities, leptin can bring about feelings of fullness and satisfaction, preventing you from eating when you don't need to. If you eat too many soy products, you might interfere with this delicate process, so be careful about what you're putting in your body when you're trying to cut back.