Feelings of health and happiness influence each other, so why do so few of us focus on our physical well being over our psychological...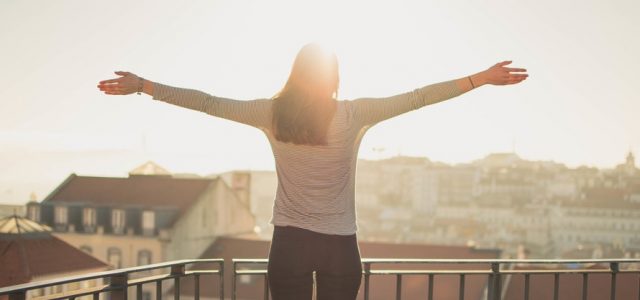 Feelings of health and happiness influence each other, so why do so few of us focus on our physical well being over our psychological health? Making the most out of yourself starts from the inside out and by concentrating on how you feel within yourself, you can improve the way in which you take care of yourself on the outside, too. Gaining true happiness starts one step at a time and by taking these things into account, you can be a better version of yourself sooner than you might have thought!
Learn How To Love Yourself
Loving yourself takes a great deal of time and if you think that it's miraculously going to happen to you overnight, you might be in for a long wait. While you might have to work at this step for a little while, the benefits of doing so are really worth it and will help you to feel better about yourself in the long run. Take the time to understand what you like to do, how you react to situations and what is truly going to make you happy. Sometimes you're going to have to say no to people, and that really is ok. As long as you're comfortable with what you want to do, when you want to do it, everything will be ok in the end.
Take Care Of What Really Matters
Got a whole list of worried hanging over your head? It's time to take care of them. Dealing with your financial and professional responsibilities before they become a burden can make it easier for you to deal with any swerve balls that might come your way. Being organized and timely means that you won't waste time worrying about things you could have finished a long time ago. It's within your power to get things done, so take your opportunity by both hands.
Focus On The Here And Now
Wasting time worrying about events in the past is something that a great deal of us could stop doing. The only thing that you can truly affect is the here and now, so try and live in the moment a little bit. The more that you make of the situation in the present, the less you will come to regret what you could or should have done in the past.
Keep Your Loved Ones Close
Your friends and family have a huge influence on the way that you feel and when it comes to improving your wellbeing, they can really work wonders. Surrounding yourself with the ones that genuinely care for your happiness is a great way of working through any rough patches and boosting your mood when you feel low. You don't always have to talk through everything that's on your mind but knowing that you do have a support network in place will make dealing with your struggles all the more easy.
Stop Lying To Yourself
The older you get, the more that you will get to know yourself but from time to time, it's easy to overlook what you really want in order to keep things steady. Your mentality doesn't always have to be in tip top shape, so don't worry about passing through rockier moments. Admitting when you're feeling low is the first step towards finding a cure, so try to be honest with yourself, even when it really hurts.