The wireless Jabra headphones that stay put and track heart rate just got better. Recently announced via PR Newswire, Jabra plans to upgrade their Sport Pulse...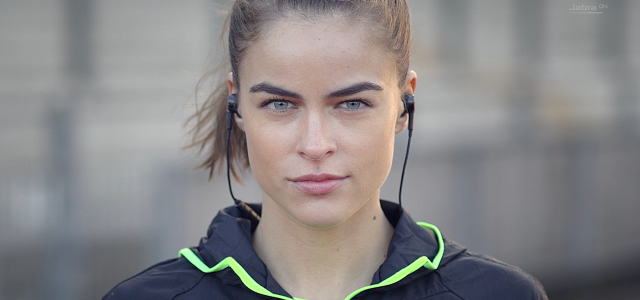 The wireless Jabra headphones that stay put and track heart rate just got better. Recently announced via PR Newswire, Jabra plans to upgrade their Sport Pulse headphones with the gold standard in cardio measurement: VO2Max. But that's not all.
If you've been paying attention, you know the wireless headphones market is no slouch. Unfortunately, it tends to produce more trash than treasure.
Bluetooth still struggles to pass through human tissue and walls. Despite this, the technology isn't slowing down. Companies like Jabra and Jawbone built their reputations on Bluetooth. Jabra is still building.
A simple design, with controls accessible on the wire connecting the earbuds, the new Sport Pulse headphones from Jabra will dazzle. They do so much in such a small package. Expect the quality of previous Jabra technology combined with cutting edge developments, all geared towards changing the way your workout.
History
The first version of the Sport Pulse headphones were the first to utilize in-ear biometric heart monitoring. Since then many have followed, but Jabra was the first.
Those first headphones were not only respected for the data they collected but how well they stayed in your ears. The marketing for the original Sport Pulses were all about users trying to shake, flip, spin or dance them out.
Unlike many headphones, they stay put. In fact, Jabra dared users to shake them out.
They built them on military standards for rain, shock, sand and dust. While the Jabras may not land in top ten lists for earbuds that rock, they take them in battle hands down.
Present
Expectations for the next generation of Sport Pulse are high, but Jabra is sure to delight.
To separate them, they are branding them as Special Editions. They'll be the first headphones to track VO2Max. The only other wearables we've talked about that track VO2Max were the Hexoskin product, featured in this blog.
Put it this way,VO2Max is a tough metric to track. It requires tubes, wires, a technician and a controlled environment. This is nothing Jabra's tracking accuracy. Time will tell.
That's not all they aim to do. They'll also count your reps, via their proprietary motion sensor. Oh yeah, and they'll stay in your ears even better now with improved fitting options.
Future
The Sport Pulse Special Editions will maximize your time at the gym. You'll spend less time counting your reps, since they're counted for you, and more time pushing your conditioning. They'll even coach you to excel with Jabra's smart in-ear audio coaching.
Using the VO2Max data, compiled by Jabra's proprietary app, you'll be able to push for targets you never imagined. The stronger your VO2Max, the more conditioned you'll feel. Think Marines-level conditioning.
The new design includes upgrades to the sound quality too, so expect to be more pumped. You may just run through walls. Why not?
Your Jabra's come with a three year extended warranty against damage, which may not exactly include running through walls, but definitely, includes sweat.
It should be noted, these aren't yet on store shelves, but soon.
Jabra has some tough competition. Jaybird just released their upgraded Freedom earbuds. Apple's Powerbeats 2 are a couple of years old, but still a good pair of earbuds for bass-lovers.
Doubtful the Jabra's will bring the bass or compete with Jaybirds uber light design, but they will take them both down in a pit-fight. If you are hard on your electronics, go Jabra.