Sugar. It plays a part in some of the tastiest foods on the planet and yet, eating too much of it can be incredibly...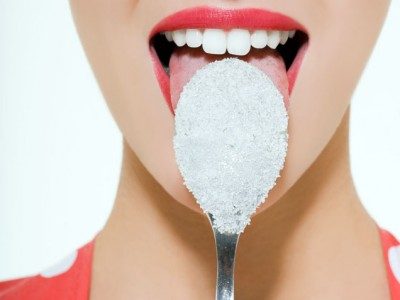 Sugar. It plays a part in some of the tastiest foods on the planet and yet, eating too much of it can be incredibly bad for your health. The addictive quality of the food means that your body might crave the stuff when it has no real need to be eating it and over time, these feelings can just get worse and worse. Not sure how you feel about sweetened snacks? Take a close look at what you're eating. You might not even be aware of it but the sugar in your life could be creeping in a little too much.
You Crave Complex Carbohydrates
Eating foods like bread, pasta and potatoes can be perfectly healthy within a balanced diet but if you constantly find yourself craving the stuff, it could be a sign that something's a little off inside your body. Constantly craving complex carbohydrates could be a sign that your body is hooked on sugar and needs to find ways of feeding the habits. When complex carbs are broken down in your body, they are turned into simple carbohydrates, or sugar, to help keep your internal levels topped up.
You Finish Each Meal With A Dessert
Do meals feel incomplete unless you've had something sweet? It could be time to take a look at your consumption of the stuff over the week. Eating too much sugar could put you at risk of high blood pressure, obesity, headaches and fatigue and the more that you eat, the worse that it can get. To wean yourself off the diet, try including dishes with honey or agave syrup as their sweetener. You can still get a taste of sweetness but you will stop filling yourself with the refined variety of the stuff.
3. You Can't Give It Up
If you've been following any health movement in recent months, you might be more than aware of the harmful effects that sugar can have on your body. Across the world, many people have been supplementing the food in their lives for healthier alternatives and if you've tried and failed to implement this kind of plan, it's probably a sign that you need to more than most. Failing to kick your sweet habit could be a sign that your body craves the food more than you thought and in order to really give yourself a fighting chance, you might have to wean yourself off sugar gradually.
You Use Sugar As A Reward
Had a bad day? Want to celebrate something? Feeling bored? The first thing that you might do is reach for the sugary snacks. Using sugar as a way of rewarding or commiserating yourself is a tell tale sign that your relationship with the stuff has gone too far. Admitting you have a problem with the amount of sugar you're eating is the first step towards fixing the problem; after that, you can begin to look for the signs and tackle them as they come.