What did your lunch today look like? Did you prepare a salad in advance, whip up a quick soup, or perhaps, just grab something...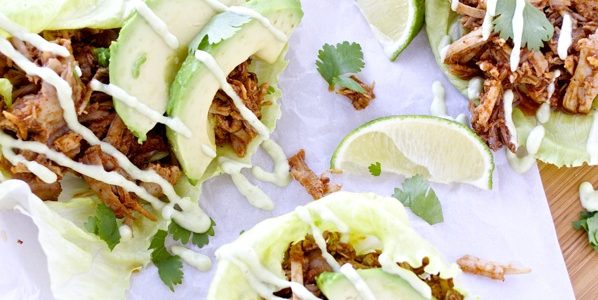 What did your lunch today look like? Did you prepare a salad in advance, whip up a quick soup, or perhaps, just grab something on the go, without really thinking what you were putting in your body? Getting the right kinds of nutrients at lunchtime is a great way of powering through the afternoon and keeping productivity levels at an all time high but if you're on the go, sourcing a suitable and portable option can be more than a little tricky. No more. Mess-free, whipped up in a few minutes and packed full of healthy ingredients, lunch wraps are one of the best ways of getting everything you need during the day and seeing it through until dinner time. Want to get started? Things are about to get wrapped up.
Want to get on a health kick? It's time to take the raw approach. Packed full of fresh vegetables and without a slice of bread in sight, this raw wrap is one of the best ways to fill up at lunchtime and get your fill of nutrients, too. Complete with a plant based pesto, this is the ultimate alternative to heavy, soggy sandwiches.
Time to turn up the heat! These Mexican quinoa wraps are about as tasty as they come and they won't weigh you down after lunch, either. Packed to bursting with corn, guacamole, beans and peppers, the lunch wrap is brimming with fresh nutrients and bursting with spicy flavor. If you want a little more of a kick, try finishing off your recipe with a few chilli peppers. Sprinkled inside the wrap, they can really add a bite to your lunch.
With a base of homemade sunflower hummus, this healthy wrap packs some seriously tasty potential. There's more to the recipe than just chickpeas, though; inside, the wrap is brimming with avocado and tomato and the whole thing is finished off with a healthy serving of leafy greens. Want a meal that has it all? This might just meet your requirements.
Sometimes, there's nothing quite like a meal that melts in your mouth and when it comes to tender lunch time treats, this pulled pork wrap is as good as they come. Slowly cooked overnight, the meat in the recipe practically prepares itself and finished off with a healthy serving of aioli, this wrap is seriously bursting with flavor. Bon appétit!
High in protein and low in fat, chicken is one of the best meats to include in a balanced meal and eaten at lunch time, it will see you through the rest of the day, no problem. Combining the meat with mango, bacon and corn, this wrap is a healthy variation on a classic and will help you to get your veggie fix at midday, too.