Protecting yourself from aches and sprains all starts with a healthy workout routine but what do you do when the damage has already been...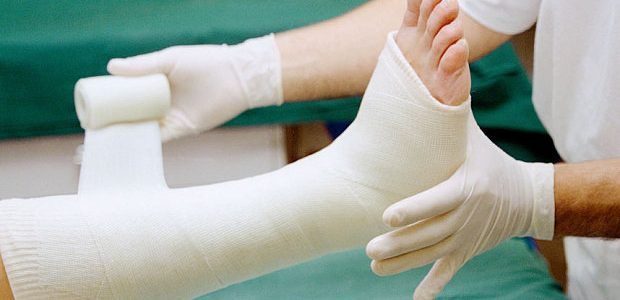 Protecting yourself from aches and sprains all starts with a healthy workout routine but what do you do when the damage has already been done? Healing your bones takes a great deal of time and patience but as well as following medical procedures, there are a number of natural remedies you can undertake to improve the situation. Want to give mother nature a kick in the right direction? These natural bone healing cures ought to help you get back into shape!
Top Up Your Anti-Inflammatories
Broken bones don't just do damage to one part of your body; the effects of the breakage can spread into the surrounding tissue too, causing it to become more inflamed and tender. Damaged tissue can increase your body's production of free radicals which in turn makes it harder for your defence systems to kick into gear and get to work. To give your body more of a fighting chance, upping your intake of antioxidants and anti-inflammatories can help to reduce the damage caused by the free radicals and cut down on the spread of inflammation. You can eat your way to a faster recovery!
Munch Down On Minerals
Want to build back bone matter in the blink of an eye? You need more minerals in your system. Your bones are 70% mineral in content and in order to help them to heal even faster, it is vital that you up your intake of the stuff in your diet. Making sure you get enough calcium, magnesium and silica in your food can help your body to heal the damage even faster, so make sure you're getting a balanced intake of fruit, vegetables and healthy proteins.
Try Out Essential Oils
Eating well can help out no end when you're trying to heal your broken bones but if you really want to do your body a little good, you might want to try out a few essential oils. Things like cypress, fir needle and helichrysum essential oils are often used in the healing process, applied to the affected area to speed along the recovery process. Oils like these can help improve circulation to the area, repair damaged tissue and repair the bone. Before you know it, you'll be back on your feet again!
Get Moving
While heavy exercise won't do your body any good, a light workout routine can actually help to restore movement and build back your strength. Once your bone has fully healed, make sure you get back to your fitness routine to help build back its internal structure. As well as this, moving around can help to boost blood flow and improve the circulation to the affected area, replenishing any lost nutrients in your bone!
Eat A Little More
Want to really speed up your recovery time? Eating a little more than normal can be just the thing you need. Those who eat a higher caloric intake than normal have been found to enjoy a faster recovery time after breaking a bone. It could all be down to your metabolism. When it is trying to repair a broken bone, the system goes into overtime, using up more energy. The more you eat, the bigger a boost you give to your metabolism to get things back on track!