Fitness and health may be the driving the wearables industry, but that could be a product of marketing and industry assumptions. Fitness trackers far...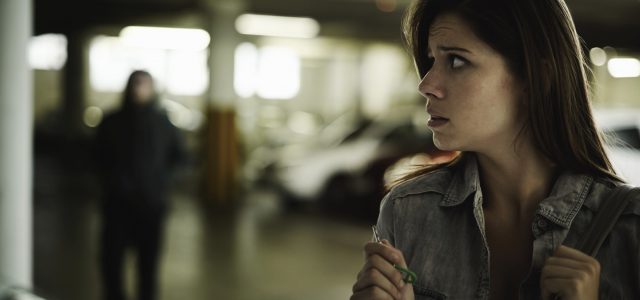 Fitness and health may be the driving the wearables industry, but that could be a product of marketing and industry assumptions. Fitness trackers far outweigh non-fitness wearables, so that's where the data is heavy. Despite this, new products keep surfacing, which have nothing to do with fitness, but more to do with lifestyle.
These are three that land somewhere between wellbeing and safety. All three offer users some kind of panic button, giving them a stealthy way to notify others if they are in danger or feel threatened.
Doubling as a notification system, like these or these, Safer is also designed to keep users, well, safer.
By pressing the Safer bauble—which is a large round cut, costumey-stone made to look like onyx, sapphire or emerald—Safer immediately notifies your designated loved ones where you are. Press the same stone twice to send emergency alerts with location information to guardians.
Safer works internationally, wherever you use an iOs or Android devices. It last one week on a charge, and will run you about $30 if we convert the list price of $1,999 Rupees into USD.
That's not half bad for jewelry, let alone jewelry that will keep your face out of your phone while keeping you safe at the same time.
For $79.99 wearers of Roar's wearable can instantly alert loved ones, getting help when needed.
Available in three simple styles, rose gold, timeless black, and antique silver, Athena is a genderless round button with two modes: an alarm mode and a silent emergency mode.
One charge lasts about two weeks with a constant connection to your iOs or Android device.
Athena could hang on a chain, sit in your pocket, attach to your belt loop or rest in your palm. It is water-resistant, meaning rain or splashes, and private. Your GPS coordinates are only taken once you activate it by pressing the button
To avoid spurious activation, Athena's button is recessed requiring users to depress it for three seconds in order to work. If for any reason you are outside of your cell coverage area, Athena will continue to try to connect until you cancel the request.
Nimb
Set to launch on Kickstarter on the 21st of this month, Nimb is a smart ring unlike any of the smart rings we previously covered. Similar to its predecessors, Nimb employs a simple button, which when depressed notifies those you wish to notify.
What Nimb offers that the other two do not is form-factor and compatibility. Nimb connects to iOs, Android, and Windows devices. According to Wareable, the Nimb ring will not only notify your chosen friends, it can alert nearby Nimb users within 300 yards.
Prospectively, Nimb offers one more thing the others do not. It will have the ability to record audio, a handy feature for evidence if needed.
Initially, at least, the ring will come in two basic color options, black or white. It's not yet launched in Kickstarter, but sounds very solid, so we expect this ring to make it to market. There certainly seems to be a need for this type of wearable.
Because of this need, we also predict that these type of practical solutions are going to carve out a strong corner in the wearables market.
There will likely never be one single wearable to satisfy all of our needs. It's the same reason that jumpers look great on babies but silly on adults. Comfy? Sure, but most of us like assembling our outfits.
Wearables are no different.