When it comes to losing weight effectively, it's all about how much fat you can shift from your body. While getting rid of excess...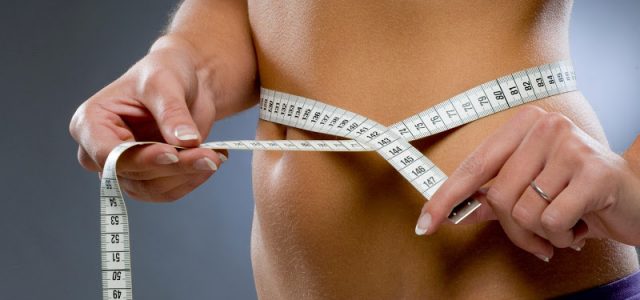 When it comes to losing weight effectively, it's all about how much fat you can shift from your body. While getting rid of excess water and other waste buildup is a great way of lowering your weight in the short time, should you want to really boost your health and make a lasting change, then it's all about burning that fat. When you're just starting out, however, committing to a lasting routine can be all the more confusing and over time, you might make changes that aren't quite as effective as you first thought. Don't panic. When it comes to fat, it's all about what you eat and how you work out and as long as you take a targeted approach, you can shift the pounds in no time at all. Want a healthier, happier you? It's time to get working.
Eat More Protein
Lean protein like oily fish, white meat and eggs can really help you to shift the pounds and feel more energetic throughout the day. Responsible for building back muscle and cell tissue after you exercise, protein can help you sculpt your body as you work out and cut down on any excess fats in your diet. The more muscle mass you have, the higher your metabolic rate will be and in turn, the more calories your body will naturally burn off. The more quickly you can burn fats, the more readily they will drop off. Easy!
High Intensity Training
While all exercise is good for your body, there are some kinds which are better for certain aspects of your health. When it comes to shifting excess weight, it's all about high intensity training. Interval training might just be the best way in which to burn fat and subsequently improve your health, so try mixing it into your regular routine. Alternating steadier runs with shorter, sprint sessions can help to push your body to the next level and dramatically increase the intensity of your workout. Sweating is a good thing, so don't be afraid to really push yourself.
Sleep Regularly
Thought that resting wouldn't help you to shift the pounds? Think again. The quality of your sleep is an essential part of getting rid of excess fat, so making sure you get between 7 and 9 hours of good rest per night can significantly impact your weight loss. Sleep will help your body to restore essential functions, repair any damage and conserve energy for the coming days. As well as promoting tissue repair, adequate rest can lead to lower blood pressure, immunity against disease and hormone release, all of which are vital to the storage and release of fats. The less you sleep, the less effectively your body will be able to manage vital functions, so make sure you put head to pillow well in advance.
Move Often
It goes without saying that getting adequate exercise is vital when trying to get rid of fat buildup but if you really want to go the extra mile, you might want to up the ante and move as often as you can. Changing your daily routine to allow for more walking or light exercise can help you to reduce the amount of fat on your body over time and improve your heart health. Walking to work, taking the stairs or strolling during your lunch hour all help to boost the flow of blood around your body and increase your metabolic rate. The more you move, the more that you will burn.
Don't Count Your Calories
When it comes to losing fat, counting your calories might be one of the worst things that you can do. While the amount of energy that you consume does impact on the amount of fat your body stores, obsessing over the numbers won't give you a complete picture of your own health. Your metabolic rate, exercise regime, gut health and stress levels all play a vital part in the amount of fat that's stored in your body, so adding up the numbers at the end of the day might not count for very much at all. While calories counters can help to inform you about your nutritional choices, they shouldn't form the basis of your meal plans. Take the numbers loosely into account, of course, but above all, you should be listening to what your body is telling you.