Do you ever feel like you're reaching around in the dark for weight loss tips? You're probably not alone. While there is endless guidance...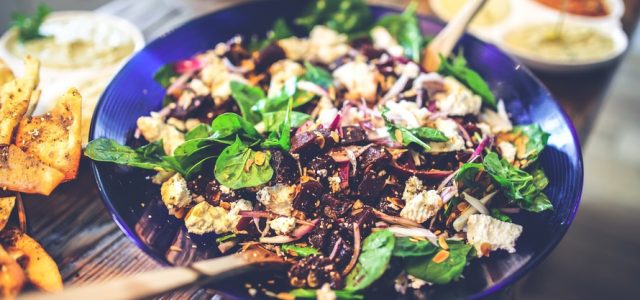 Do you ever feel like you're reaching around in the dark for weight loss tips? You're probably not alone. While there is endless guidance out there, actually knowing how to lose weight in a healthy way is something that eludes many people. Sometimes, it's worth turning to the professionals. These dieticians know their food and when it comes to weight loss tips, they have some of the best around. Ready to meet a happier, healthier you? You got it.
Don't Cut It Out
Gluten-free, carb-free, dairy-free, we've tried it all. What, though, if you didn't cut anything out? While sticking to all food groups might seem like a dieting cardinal sin, it can actually help you to lose weight and keep it off. Restrictive diets are set up for failure and while you might shed the pounds in the first few weeks, pretty soon, you're going to turn back to the foods you cut out of your meals. Try practicing a healthy and inclusive diet, focusing heavily on the nutrition. Try and eat clean the majority of the time but if you allow yourself the odd treat now and then, don't worry too much about it.
Pile On The Veggies
Want to lose weight the healthy way? Make veggies your new best friend. Dieticians recommend turning to vegetables time and again and it's not hard to see why. Packed full of fiber, vegetables are going to keep you feeling fuller for longer, meaning you will eat less in the long run. Better yet, they also come packed full of vitamins and minerals, helping to keep your body working at its best from the inside out.
Turn To The Trinity
If you want to keep your body feeling fuller for longer, three is your magic number. Focusing on proteins, fibers and healthy fats can help to efficiently keep your body feeling full. While protein will bolster your energy levels, fiber will fill up your stomach and healthy fats will give you the juice to keep going for longer. Try and include these three things into each meal you eat and you'll be laughing.
Make A Plan
If you're serious about losing weight, dieticians recommend keeping a track of what you're eating. Knowing what you're going to be eating each day of the week might seem like a big task but in fact, it can be done over the course of an hour or so each Saturday. Using your favorite healthy recipes, try drawing up an eating plan for the week, including snacks and drinks. Your list will help you to stock up on all the right things, making it easier to save money and stick to a healthier diet.
Cut Out The Booze
While alcohol might help you to unwind after a long day at the office, it's not doing any favors to your waistline, or your internal health. From a purely weight-based perspective, alcohol is packed full of empty calories that you might not realize you're consuming in addition to your food intake. Having a glass or two now and then won't hurt you but if you're drinking more often than you're not, you might soon have a problem on your hands. In general, try and keeping your drinking to the weekend. Having a drink or two on Friday and Saturday can help you to get on track with a healthy eating plan and keep those calories on track.