Burn out can hit us when we're feeling at our most vulnerable, dragging us down when we already feel low. When things simply get...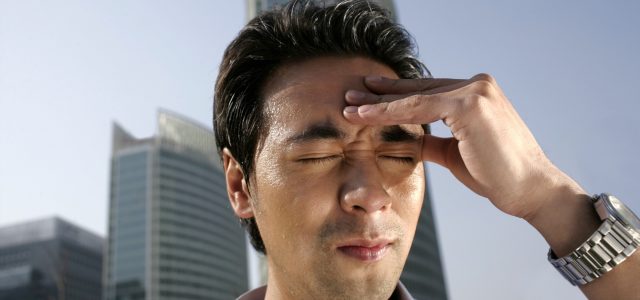 Burn out can hit us when we're feeling at our most vulnerable, dragging us down when we already feel low. When things simply get too much, our bodies can react by shutting down, leaving us feeling emotionally and physically drained. When you're trying to get through a bout of burn out, then, what do you do? As well as resting your body sufficiently, eating the right kinds of foods can make a great deal of difference to how you feel. These superfoods have their name for a reason and when accompanied by a good deal of rest and recuperation, they can be just the thing to get you back on your feet.
Leafy Greens
While a good serving of greens should already be part of a healthy diet, you can up your portions of the stuff when you're feeling particularly exhausted. Foods like spinach, kale and arugula are all great at fighting the effects of burn out, helping your body to recover in the right way. As well as helping to increase your body's iron levels, the greens can give your vitamin C stores a boost, making it easier for your body to absorb the iron. A healthy salad or green juice will give you a kick in the right direction!
Spices
When things are getting a little too much, try turning up the heat! Adding spices like ginger to your cooking can help you on the road to recovery, making it easier for your body to heal. Spices like this can help to reduce the effects of inflammation and prevent the buildup of many illnesses caused by a weaker immune system. Your food will taste great and your body will feel even better!
Quinoa
In the world of superfoods, quinoa has built itself something of a reputation. Perfect as a replacement for the bloat-inducing pasta dishes you might be used to scoffing, quinoa will help you to feel fuller and more revitalized. The grains are a low source of carbohydrates, packing in the protein and nutrients at the same time. Better yet, the grain is incredibly adaptable, making it easy to add to any sort of dish!
Bananas
A banana a day could keep your burn out at bay. The potassium-rich fruit is a great way to naturally up your energy levels to help you get back on your feet after a bout of exhaustion. Better yet, the high fiber content help to maintain a consistent blood sugar level, meaning that you won't crash as the day goes on.
Chia Seeds
Another major player on the superfood scene, chia seeds can work wonders in giving your energy levels a boost in the right direction. A great source of high quality protein, the seeds can help to keep your blood sugar levels at a constant throughout the day, giving you a steady source of energy. Thanks to their quantities of vitamin B5, the seeds also work wonders at fighting fatigue, helping you to feel back to normal in no time!
Almonds
Nuts are great for your health, whatever the issue but when it comes to fatigue, almonds are the major player on the scene. Packed full of plant based proteins, the nuts offer a hefty energy kick which won't leave you feeling tired at the end of the day. Blending vitamins B and E with a range of other minerals, the nuts can help to effectively fight fatigue, helping you through your burn out.