Whipping up a salad is a great way to fill up during the day, top up your vitamin intake and do your body a...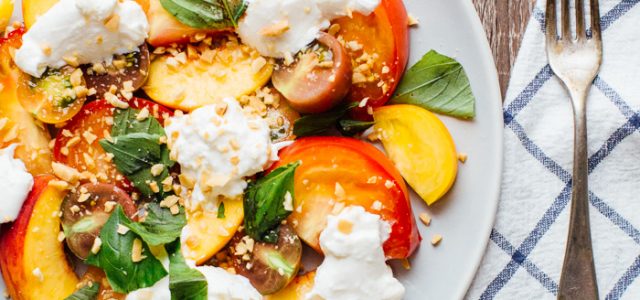 Whipping up a salad is a great way to fill up during the day, top up your vitamin intake and do your body a little good. If you're not a fan of lettuce, however, it can feel hard to get on board with the food and you might start to believe there are few options out there for you. Think again. These tasty salads are bursting with nutritional goodness and better yet, there's not a leaf in sight. For when you're in the mood for something filling, tasty and just a little bit different, let these salads lead the way.
When it comes to hearty, healthy foods, you will be hard pressed to find anything quite as good as lentils. Bursting with fiber, vitamins and protein, the legume can be added to any winter salad, giving you a whole lot more bang for your buck. This recipe might seem simplistic but it is bursting with flavor. Whipped up in a matter of moments, this salad can last you all week long, making it easier to tuck into something really healthy.
If you're on the hunt for something that stands out from the crowd, this peach and burrata salad ought to do the trick. Sweet, tangy and just creamy enough, the recipe balances all of its individual parts to perfection, giving you a flavor that is full bodied and rich. If you're not sure whether you want something sweet or savory, try this salad; you won't regret it.
Corn is a great ingredient on it own but when it's grilled, its flavors really shine through. This corn and zucchini salad brings out the very best of the ingredient, balancing its richness with sun dried tomatoes, garlic and lemon juice. If you're on the hunt for a salad for your dinner, this is the recipe to go for. Filling and light in equal measures, it will deal with your hunger pangs without weighing you down.
If you're on the hunt for pasta but want to keep things light, this recipe will give you exactly what you want. Packed full of raw produce, the recipe contains plenty of healthy ingredients to help keep your nutrition levels well topped up. Cubes of mozzarella and and cuts of meat give the dish a rounded, Italian flavor while the tangy olive oil brings everything together, letting you savor every mouthful.
Adding a grain or two to your salad is a great way to help the meal go further and add in a little extra nutrition for you, too. This savory southwest couscous salad is packed with raw veggies, black beans and a whole load of tasty seasonings that you're bound to love. Couscous helps to pack out the healthy ingredients, giving you a dish that is just as filling as it is delicious.
Protein can make a great addition to your salad, particularly if you're eating it as one of your main meals during the day. This shaved asparagus offering brings the very best out of the vegetables, balancing the subtle flavors with a healthy serving of salmon. Topped off with pine nuts, the dish is bursting with flavor, giving you an easy dinner that won't sit heavily on your stomach!